Xbox is planning a Banjo-Kazooie revival, developer claims
The series could reportedly appear during the Xbox showcase on Sunday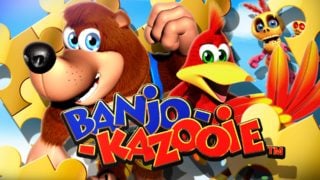 Xbox is planning a revival of the Banjo-Kazooie franchise, it has been claimed.
Speaking on the Nate the Hate podcast, ModernVintageGamer, a respected content creator and developer at NightDive Studios, claimed that he'd heard talk of a revival of the franchise and that it could be announced during the Xbox and Bethesda showcase on Sunday.
"Banjo will be at this show, and it will be announced," said MVG. "I have spoken to a lot of people, and I'm not an insider, I'm a developer, but sometimes I hear things and I was at GDC earlier this year and there were some people talking about Banjo.
"I've heard that Banjo's coming up for months now, from different people. Something's happening with Banjo, what I can't tell you is what that is," Modern Vintage Gamer conceded, admitting he's unsure if it's a new title or a collection of old games.
"I feel pretty strongly that there will be a Banjo announcement at this show, because man, I just keep hearing about Banjo," he reiterated before discussing Microsoft's lack of family-friendly first-party titles and how Banjo could fill that void.
While dormant for some years following its last original game, the Banjo-Kazooie franchise has been more prominent lately. Earlier this year the first game in the series was added to Nintendo Switch Online, and Banjo and Kazooie were added as playable characters to Super Smash Bros Ultimate.
In 2020 Phil Spencer said that any revivals of classic Rare franchises were up to Rare itself. 
"I leave it up to the studios in terms of the things that they want to go work on," Spencer said. "I have a lot of respect for Rare and the work that they do. They do like building new things, and they've seen success with Sea of Thieves. I think they're really excited about Everwild.
"But also the response to Battletoads was nice. And I think [partner studio] Dlala did a good job with the game. And so I think it's just always a balance. My inbox is full of: 'Let every studio do new [intellectual property].' And also: 'Why have you brought back Crimson Skies and Blinx?'"
Writing in a VGC column in September 2019, Banjo-Kazooie character artist Steve Mayles called for an HD Banjo-Kazooie remaster in the vein of Activision's Crash Bandicoot N. Sane Trilogy.
Mayles argued that following the Smash Bros. furore, a remaster project could further prove there's sufficient demand for a "no-expense-spared" new game in the Banjo-Kazooie series. Activision's Crash Bandicoot N. Sane Trilogy has sold more than 10 million copies.
"Now [Banjo and Kazooie] have returned in Smash [Bros. Ultimate], I've been surprised by the reception," Mayles wrote. "Part of it is being away for so long, and a part of it is returning to a Nintendo console. And maybe just a small part because they are decent characters!"
He added: "Could the reaction of fans to Banjo and Kazooie in Smash persuade Microsoft to make another Banjo game? The revival of Spyro and Crash went pretty well after all… I think a fairly safe way to gauge demand for a new game would be a remaster of the original two games.
"Then if the interest is there perhaps we could see Banjo return in the new no-expense-spared game he and Kazooie deserve."
The Xbox & Bethesda Games Showcase will take place on Sunday June 12. It will kick off at 10am PT / 1pm ET / 6pm BST / 7pm CEST.
Related Products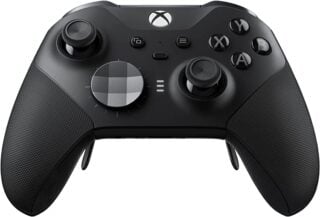 Xbox Elite Series 2 Wireless Controller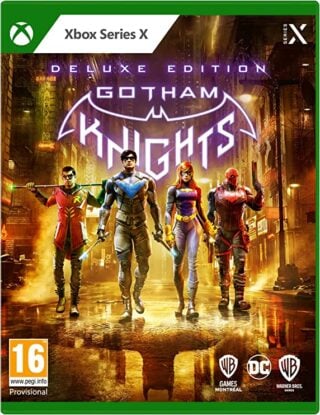 Gotham Knights - Deluxe Edition (Xbox Series X|S)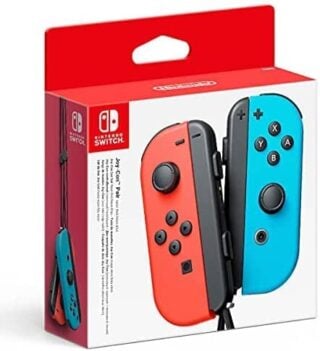 Nintendo Switch Joy-Con Pair

£58.99
Other Products
Some external links on this page are affiliate links, if you click on our affiliate links and make a purchase we might receive a commission.