Xbox has unveiled a new publishing division focused on 'cloud-native' games
Portal and Left 4 Dead developer Kim Swift is leading the new organisation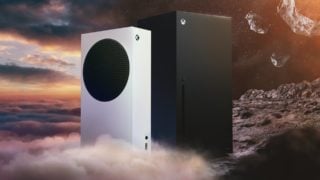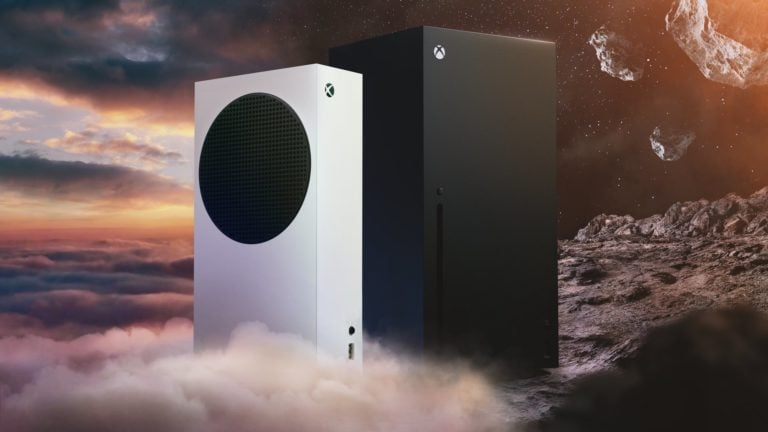 Xbox Game Studios Publishing has officially announced its new "cloud gaming organisation".
According to Microsoft, the division "works with studios to develop cloud-native titles and bring them exclusively to the Xbox ecosystem".
The division is led by Kim Swift, who joined Xbox last year as cloud gaming director.
Swift rose to prominence as the project lead and designer of Valve's Portal, before working as a designer and artist on Left 4 Dead and its sequel, and was more recently game design director at Stadia.
In a presentation video aimed at developers (which can be viewed above), Swift explained that the division's mandate is to "partner with world class game development teams to develop cloud-native games to bring unprecedented experiences to players that can only be achieved with cloud technology".
The concept of 'cloud-native' games differs somewhat from simply streaming games to a player's display using something like Game Pass or PlayStation Now.
While technically this counts as 'cloud-native' because it relies on remote servers, these servers are still mainly running games that were designed for home consoles, which would provide identical performance if installed locally.
Instead, 'cloud-native' games use the cloud to process certain parts of the game, such as physics, lighting, environments or AI. This has a number of potential uses, such as freeing up processing power on a home console, or making sure that players joining an online world can all get the same synchronised experience.
An early example of this is the multiplayer 'wrecking zone' mode in Crackdown 3, which uses the cloud to process destruction physics, allowing players to blow up enormous buildings into countless small pieces with no drop in performance.
"Cloud gaming is still in its infancy," Swift said in her presentation, comparing the new division's position with where Netflix was when it was just starting to move from a disc-mailing company to a streaming service.
"At the time when Netflix was formed, internet speeds were not what they needed in order to send packets fast enough to support streaming, so instead they sent physical packets in the mail in the form of DVDs, and they had to wait for technology to catch up with their vision. But they were ready for it."
Swift said she sees the future of cloud gaming falling into three separate categories: ubiquity, cloud AI and runtime calculations.
According to Swift, ubiquity – the ability to stream games on any device, even though that wouldn't be powerful enough to run them natively – is the "low hanging fruit for cloud content".
Cloud AI, meanwhile, will "advance what developers can do by using technology like machine learning, natural language processing and reinforcement learning".
While this could lead to benefits for players in the shape of things like more convincing NPCs, it could also lead to useful tools for developers, such as:
the ability to create QA bots which can use machine learning to test games on a huge scale
toxicity detection and filters
using machine learning to improve games that have procedurally generated features

Finally, runtime calculations could be used to "increase horsepower at runtime", leading to improved graphics rendering, AI agents, randomisation (for crowd scenes, for example), destruction effects… or, as Swift puts it, "all the things".
"I really think this is what people think of when they hear cloud gaming," Swift said. "At one point I was working on a cloud title and was asked the question, 'how do we build massive, concurrent scale for players and make that more engaging? How can we have more players in a space than we've ever seen before?'
"And these are areas that definitely require longer term investment, but we're excited to start looking forward and driving what that possibility space could be."
Last week, Assassin's Creed publisher Ubisoft announced a cloud computing technology which it claimed will enable it to create brand new types of games not held back back by the limitations that hardware platforms place on development.
Titled Ubisoft Scalar, it will allow the company to make bigger and more complex game worlds than ever before, that can be updated in real time and be populated by a giant number of players, creating new social experiences, it said.
Related Products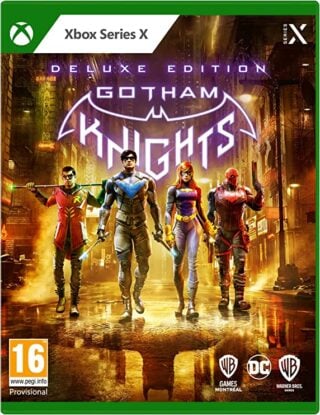 Gotham Knights - Deluxe Edition (Xbox Series X|S)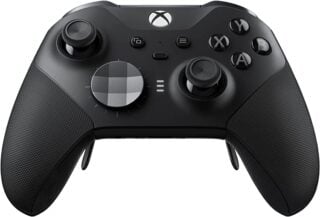 Xbox Elite Series 2 Wireless Controller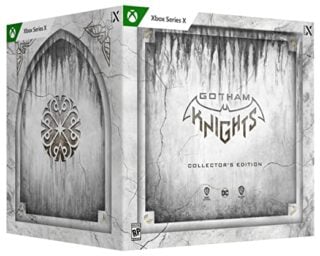 Gotham Knights - Collector's Edition (Xbox Series X|S)
Other Products
Some external links on this page are affiliate links, if you click on our affiliate links and make a purchase we might receive a commission.