Xbox exclusive The Medium 'refused rating in Australia'
Bloober Team title becomes the latest to be challenged by the region's ratings board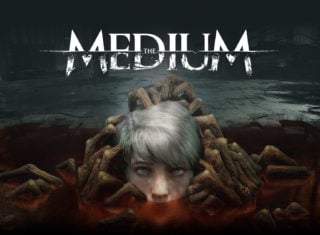 Xbox Series X / S exclusive The Medium has reportedly been refused a classification in Australia.
That's according to a report on Kotaku, which claims that the psychological horror game will now likely be banned from release in the region, should developer Bloober Team not make the necessary changes to turn around the situation.
A Bloober Team spokesperson reportedly told the publication last week that it would be "working… tomorrow and on Thursday" to attempt to resolve the issue.
The Medium, which is also due for release on PC, is said to feature "never-seen-before and officially patented gameplay" that plays out across two worlds displayed at the same time. Silent Hill composer Akira Yamaoka has contributed music to the game.
Australia's rating system has previously been criticised for its confusing guidelines and harsh treatment of games which cover certain topics, such as drug use.
As noted by Kotaku, it's common for games to be refused a rating due to a poorly-filled out form, and not for problems with the game's content.
Many titles that have been refused ratings over content have been able to resolve the board's issues with small tweaks. Recently, Wasteland 3 was refused a rating because of a single game item which referenced drugs. The item was later removed and the game issued an R18+ rating.