WWE 2K22's latest update patches out a popular MyFaction exploit
The trick made it possible to win 4v4 matches in less than 30 seconds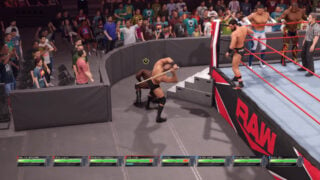 A new update for WWE 2K22 has removed a popular exploit that enabled players to make fast progress in MyFaction mode.
The mode features a section called Faction Wars, where players put together a team of four wrestlers and face off against another AI-controlled team.
However, it can take a long time to win matches in this mode, because any attempts to pin the opponent or make them submit can be broken up by one of their three partners.
Players discovered a way to cheat these matches, however, by exploiting the way the AI works to win matches in less than 30 seconds, as seen in this video we captured before the latest patch:
In the exploit, players immediately go to the outside of the ring, wait for their opponent to follow then whip them into the steel steps to stun them.
Players then reach under the ring and grab a kendo stick, then wait for the opponent to grapple them. The opponent will then take the kendo stick off them and, more often than not, will then attack the player. This causes an instant disqualification (DQ).
The exploit works because the AI is programmed not to grab weapons during no-DQ matches, but when a character grapples someone with a kendo stick they take the weapon off them.
Because the AI wasn't expected to pick up a weapon, it also hadn't been programmed to refrain from using one if holding it. As a result, the AI uses the weapon, causing the DQ.
However, the new version 1.06 update released today has 'fixed' this exploit by removing the weapons from under the ring. Now when a player reaches under for a weapon, their wrestler shrugs because they can't find anything.
Players were using the exploit to quickly rack up the wins in Faction Wars, which gives progressively more valuable rewards for cumulative wins. The top reward is a diamond-ranked Undertaker, which is given for winning 500 matches.
This reward is clearly intended to be earned over a lengthy period as players continue to play the game for months to come, but because of the exploit some players were already reaching the 500-win point.
Full patch notes for the version 1.06 update have yet to be released by 2K, but will be added to this article when they're posted.
Related Products
Other Products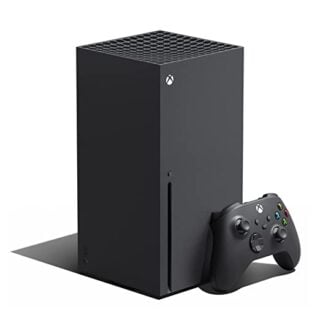 Xbox Series X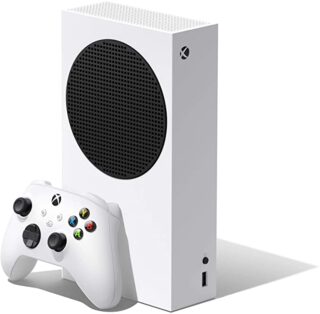 Xbox Series S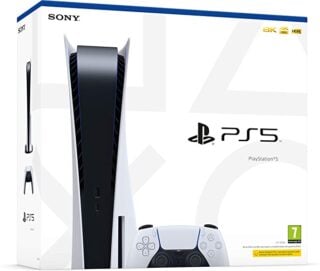 PlayStation 5
Some external links on this page are affiliate links, if you click on our affiliate links and make a purchase we might receive a commission.