WWE 2K22's latest 'gameplay deep dive' video shows improvements
Unlimited reversals and more responsive controls are among the game's major changes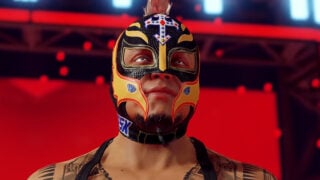 2K Sports has released a new 'deep dive' video breaking down the new combat system in WWE 2K22.
One of the things WWE 2K20 was criticised for was its sluggish controls and the game's emphasis on reversals, and 2K's new video confirms that both have been completely revamped.
In the presentation, which can be seen below, principal designer Jason Vandiver says: "Players are going to notice a significant difference the moment they pick up the controller.
"The characters are way more response than they've ever been, you no longer feel like you're fighting to control your character, [and] get them into position to do what you want them to do."
WWE 2K22 - Gameplay deep dive
The game's improved reversal system is also discussed in the video, with senior designer Derek Donahue explaining the introduction of 'breakers'.
"Instead of reversals being the only tool for countering your opponent's attacks, grapples and combos actually don't use reversals," Donahue says. "Instead, you counter them with a breaker, so when you're doing a grapple or a combo on your opponent they can counter that attack by pressing the same light, heavy or grapple input against you.
"So those moves are countered with breakers, everything else is countered with a reversal, so know what kind of attack you expect your opponent to perform can already prime you to know how you want to counter it."
The game also includes a new block move which lets players block light, heavy and running attacks, as well as a dodge move, giving players more ways to avoid attacks.
Perhaps the most notable change in 2K22 is the removal of reversal stock. Players in 2K20 had a set number of reversals, but this meant that most matches focused mainly on making an opponent use all their reversals, at which point they could be easily beaten with a finisher.
This time reversals are infinite, meaning even finishers can be reversed if players are skilful enough.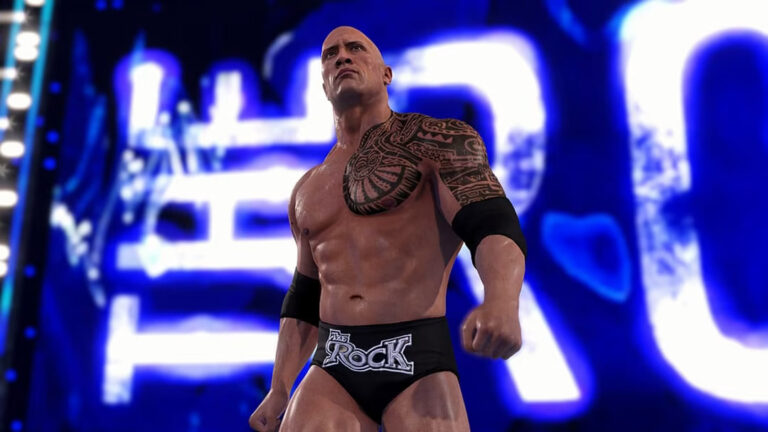 Senior producer Jonathan Rivera says: "We felt that 2K20's matches came down to how the users managed their reversal stock. We wanted to bring a bit more skill to a match by giving the users unlimited reversals but making them a little bit more difficult to execute."
In order to still be able to pull off finishers without them being reversed, the game has a new stun meter which can be built up by hitting the opponent with light attacks.
When it releases on March 11, WWE 2K22 will be the first WWE 2K title since the series skipped an annual release due to the disastrous launch of WWE 2K20.
WWE 2K20 was a disappointing full debut for developer Visual Concepts, resulting in one of the lowest Metacritic scores in 2K's history, mostly due to a huge number of technical issues at release.
In 2020, in a bid to enact a "renewed focus" on quality, publisher 2K hired former Double Helix studio head Patrick Gilmore to take over WWE 2K.