WWE 2K22's boss says he's looking at Smackdown and No Mercy for inspiration
Fans should expect "a significant evolution"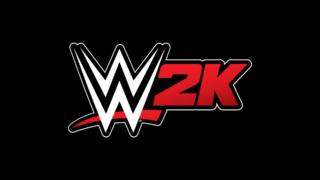 2K's new WWE games boss has said his development team is looking at past classics such as No Mercy and Smackdown as inspiration for their next game.
Former Double Helix studio head Patrick Gilmore was deployed as the new WWE2K lead earlier this year, as the game franchise attempts to enact a "renewed focus" on quality.
In April, 2K confirmed earlier reports that plans for WWE 2K21 had been cancelled, following a challenging 2020 game.
WWE 2K20 was a disappointing full debut for developer Visual Concepts, resulting in one of the lowest Metacritic scores in 2K's history, mostly due to a huge number of technical issues at release.
Participating in a Reddit Q&A this weekend, 2K's Gilmore revealed the first details of his plans for 2021's WWE game and told fans to expect "a significant evolution in gameplay with the next instalment."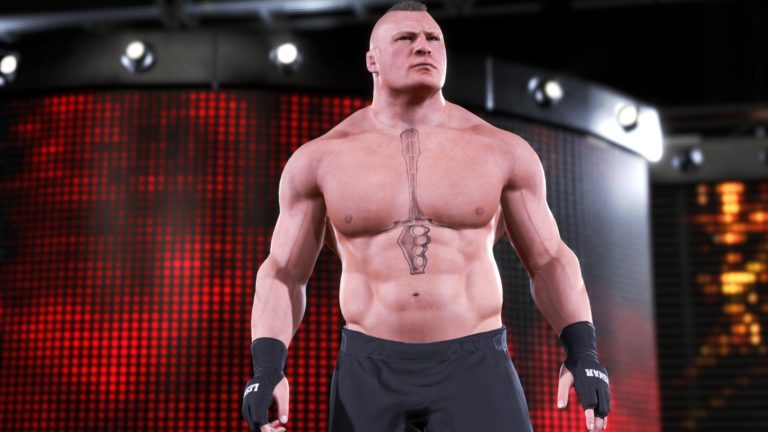 "Core gameplay is one of the major investments we're making in the next instalment—one of six pillars we are focused on disproportionately in development," he wrote.
"We are looking at much-loved previous games like No Mercy or Smackdown: Here Comes the Pain, along with top franchise instalments, and more modern wrestling and fighting games to build an all-new philosophical foundation for the game."
However, the WWE games boss added that fans expecting 2K22 to wholesale adopt a control scheme or philosophy from one of their favourite games would likely to be disappointed. "We are trying to combine the best ideas out there into a brand new wrestling experience that sets a new standard," he said.
Gilmore claimed that WWE 2K22's gameplay would be focused on "Accessibility, Depth and Wrestling Experience."
"For Accessibility, we're obsessed with a simple, intuitive interface which has meaning and depth in a wide variety of contexts—i.e. the game is a lot smarter about what the player is trying to do given a gameplay situation (in a grapple, on the ropes, against a turnbuckle, etc.), with consistent inputs regardless of situation," he explained.
"New players should be able to accidentally pull off awesome moves just by playing with and experimenting with controls."
For Depth, Gilmore said the development team is looking at "ring position, deeper combos and 'working' moves, limb damage, technical capabilities, match momentum and unlocks, and rock-paper-scissors (RPS) strategies by archetype and player style."
The exec said 2K22's depth would not come solely from the manual skill of pressing the correct buttons, but from "the psychological game of anticipating and countering your opponent's strategy."
Finally, Gilmore said the WWE 2K22 team was putting effort into capturing "the essence" of professional wrestling, including the "drama, changing context, massive roster, backstage action, weapons and props, audience participation and spectacle."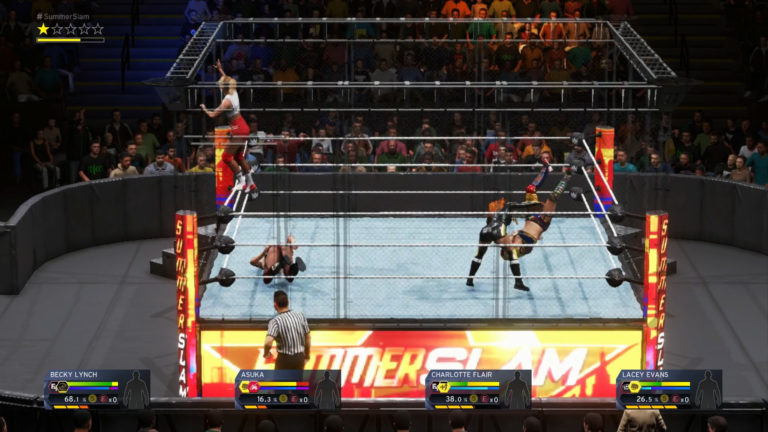 "One of the huge challenges of the franchise is finding ways for players to feel in control of the vast number of potential outcomes in a given match," he said.
"While we take lessons from fighting games, action RPG's and other genres, this aspect helps us stay focused on delivering a through-and-through wrestling game.
"While we're determined to deliver the spectacle and specific moments of a genuine match, I can say we're trying to get away form UI popups or mini games to represent things like pins or reversals, and instead move those concepts into more fully-realized mechanics which feel like extensions of the main experience."
The WWE 2K22 boss also confirmed that Create was another area of focus, and that the development team was looking at "streamlining interfaces and improving the experience for power users."
"We're also upgrading base models and trying to bring more personality and flow to the creation process," he said.
WWE's previous developer Yuke's revealed in a VGC interview last year that it was working on a new, original wrestling IP to rival WWE 2K.
Related Products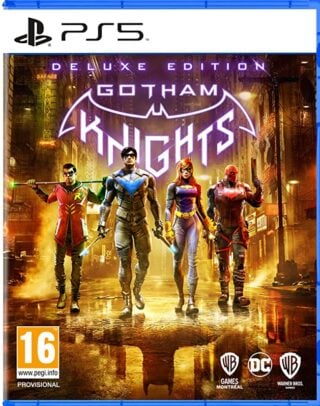 Gotham Knights - Deluxe Edition (PS5)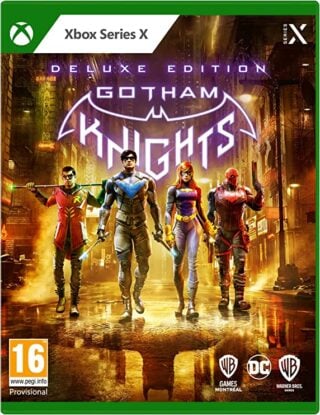 Gotham Knights - Deluxe Edition (Xbox Series X|S)
Other Products
Some external links on this page are affiliate links, if you click on our affiliate links and make a purchase we might receive a commission.