WWE 2K22 will debut at WrestleMania this weekend
2K's wrestling series is set to return after a two-year absence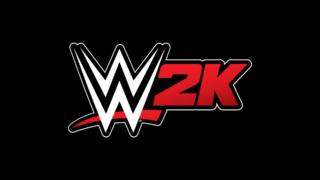 2K Sports has announced it will share "a special announcement" related to the next WWE 2K title this weekend.
The news will be shared during WrestleMania 37, which is due to run this weekend, April 10 – 11, streamed via Peacock in the US and on BT Sport in the UK.
This year's wrestling game will be the first WWE 2K title since the series skipped an annual release due to the disastrous launch of WWE 2K20.
WWE 2K20 was a disappointing full debut for developer Visual Concepts, resulting in one of the lowest Metacritic scores in 2K's history, mostly due to a huge number of technical issues at release.
Last year, publisher 2K hired former Double Helix studio head Patrick Gilmore to take over WWE2K, as the game franchise attempted to enact a "renewed focus" on quality.
Participating in a Reddit Q&A last summer, Gilmore revealed the first details of his plans for 2021's WWE game and told fans to expect "a significant evolution in gameplay with the next instalment."
"Core gameplay is one of the major investments we're making in the next instalment—one of six pillars we are focused on disproportionately in development," he wrote.
"We are looking at much-loved previous games like No Mercy or Smackdown: Here Comes the Pain, along with top franchise instalments, and more modern wrestling and fighting games to build an all-new philosophical foundation for the game."
In November, Veteran WWE game developer Yuke's confirmed it was working on a new "best in class" console game for rival wrestling firm All Elite Wrestling (AEW).
In a follow-up interview with VGC, Yuke's senior vice president Hiromi Furuta claimed that there was no rivalry with the studio's long-time partner now that it had split.
"My goal is simply to create high-quality pro-wrestling games that are loved by the community," she told VGC. "I do not think of it as being a rivalry with WWE, but rather as us creating a new product with AEW. I still love the WWE and respect its talent."