Worms Rumble will be free to PS Plus subscribers when it releases in December
Both PS5 and PS4 owners will get the Team 17 game, plus two other titles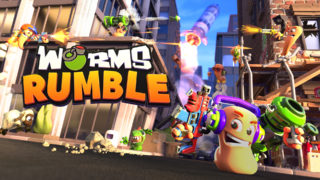 Team 17's Worms Rumble will be made available to PlayStation Plus subscribers at no additional cost when it releases next week.
Starting Tuesday, December 1 until Monday, January 4, subscribers will be able to download the latest Worms title for both PS5 and PS4, as well as open-world adventure Just Cause 4 and EA's 3v3 shooter Rocket Arena.
Worms Rumble, which is also set for release on PC, features new real-time combat, a battle royale mode and support for 32-players and cross-platform play, according to its developer.
"Players will rumble across the biggest Worms maps to date as they battle with weapons and items both old and new, including the Baseball Bat, Hand Cannon, Bazooka, Assault Rifle, Shotgun and more," Team 17 said.
The standard edition of Worms Rumble is set to go on sale for £10.99/$14.99/€14.99, while a Digital Deluxe version, which includes additional weapons and skins, will cost £16.99/$21.99/€21.99.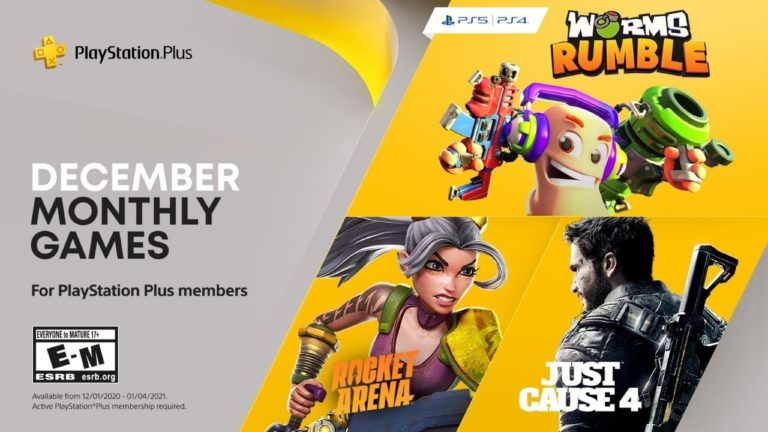 Worms, Just Cause 4 and Rocket Arena will replace Bugsnax on the subscription service, which was made available as a PS Plus game on PlayStation 5.
PlayStation CEO Jim Ryan recently claimed that Sony hasn't decided if PS5's PlayStation Plus Collection will be expanded beyond its initial launch line-up.
Announced in September, the PlayStation Plus Collection is a library of 20 PS4 games which PlayStation Plus subscribers can play on PS5.
Asked if there are plans to grow the collection, which currently consists of ten first-party games and ten third-party ones, Ryan told GQ Sony was taking a wait and see approach.
"Well, we're going to wait and see how the world receives the Plus Collection," he said. "You know, which games are played how much they're played before we make any decisions about that."