Potential World War Z 2 plans teased by developer
Original has sold over three million copies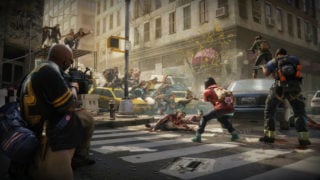 Saber Interactive has hinted it could choose to develop a sequel to 2019's World War Z.
It was announced on Wednesday that the developer also responsible for last year's The Witcher 3: Wild Hunt Switch port is to be acquired by Embracer Group, the parent company of publishing labels Deep Silver and THQ Nordic.
And during an Embracer Group earnings presentation, Saber Interactive co-founder and CEO Matthew Karch provided an update on its plans for the popular co-op zombie shooter.
"World War Z has done extremely well for us, between three to four million copies [sold] so far," he said, later adding. "We have a large team that's continuing to support the title. It's a great franchise for us, we see a lot of potential in the future.
"I wouldn't be surprised if we continued to work on it and we certainly don't want to abandon our fanbase because the way games are made these days is, it's constantly feeding your fanbase even if the content is free, that's how you keep your community alive, and if you want to ever get to the sequel, you've got to keep them there, and so we understand that even games that are for sale are games as a service, so that's the way we approach all our development with all the games that we're working on."
Earlier in the presentation, Saber chief creative officer and former Id Software studio head Tim Willits described World War Z as "insanely successful" and one of the studio's "greatest hits", adding: "It really taught the team to create intense multiplayer co-op fun, and we'll take that knowledge and continue with this brand."
Karch also suggested Saber has a lengthy licensing deal in place to create World War Z games.
"Personally, I think licensed IP sometimes gets a bad rap," he said. "You can make just as much money with a licensed IP as you can with your own IP, it's just a question of how long you have that IP for. In the case of World War Z we have some pretty good protections and we can continue to develop that franchise and plan to, and as long as we have that then it's almost the equivalent of owning it with just the obligation to share on the back end a bit."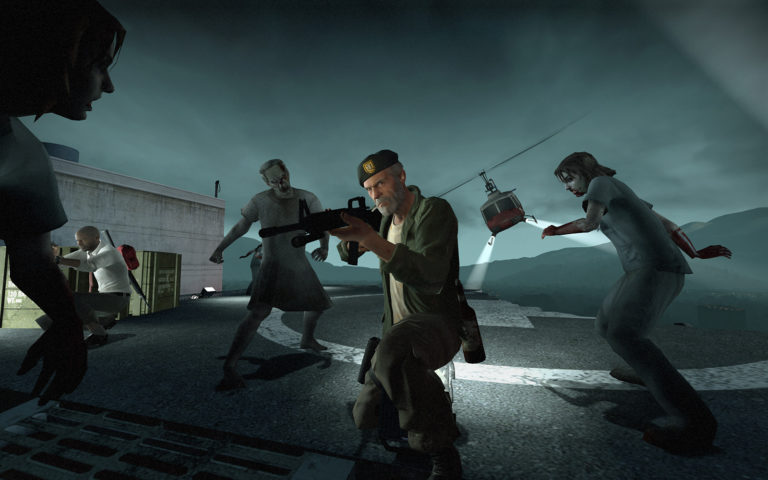 Karch said Saber was originally inspired to work on the game by the success of Valve's Left 4 Dead series, which launched in 2008 and received a sequel the following year.
"The rationale behind World War Z was pretty simple," he explained. "What we do at Saber is we identify market opportunities, we look, and we say 'hey, what types of games are people looking for? What types of experiences do people want to play that aren't being provided by the market right now?' So our philosophy has always been kind of a market-driven approach.
"We looked and there was a game called Left 4 Dead that sold something like 28 million copies and there was nothing in the market for a very long time and we wanted to scratch that itch," Karch continued. "So we wanted to create four-person zombie co-op shooter and we had two ways to go about it.
"We could either create our own IP and spend considerable money on marketing it and still have to overcome significant barriers, or we can license an IP, and we thought, especially as an independent developer that's trying to keep its development costs relatively contained, it made more sense to go with the license and share on the back end.
"And so in the case of World War Z it just made sense for us because there was the highest grossing zombie movie of all time, the highest grossing zombie book of all time, the highest grossing Brad Pitt movie of all time, so from our perspective It just made sense to leverage that."
Related Products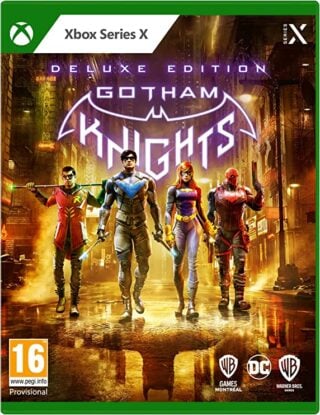 Gotham Knights - Deluxe Edition (Xbox Series X|S)
Pokémon Scarlet and Violet Dual Pack
Other Products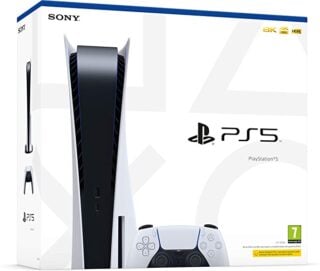 PlayStation 5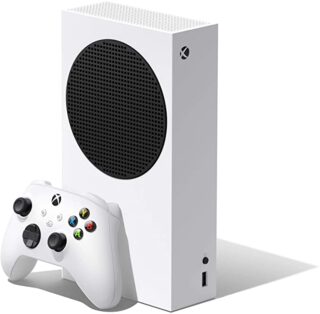 Xbox Series S
Some external links on this page are affiliate links, if you click on our affiliate links and make a purchase we might receive a commission.