Workarounds offered for Assassin's Creed Valhalla Sigrblot Festival issues
UPDATE: Hotfix released to address an issue with Sigrblot's 'War Effort' quest and exhausted foreign supplies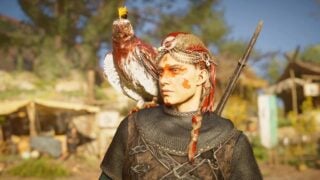 Ubisoft has provided workarounds for a pair of Assassin's Creed Valhalla issues that have emerged since the release of the game's latest major update.
Assassin's Creed Valhalla title update 1.3.0 launched on Tuesday, introducing the Sigrblot Festival, a time-limited event running from July 29 until August 19.
Players can unlock exclusive rewards, including a one-handed sword, by participating in activities and quests.
However, Ubisoft updated Assassin's Creed Valhalla's list of known issues on Thursday with two problems players can run into with the Sigrblot Festival.
It said players "may lose control of Eivor when activating the fishing line from the action wheel during the wolf kill finisher (Three Big Pigs)". If this happens, players should try loading a previous save file or reloading the game.
Players may also be unable to interact with quest givers if they push them out of position. If this occurs, players should exit the zone before returning to reset the quest giver's position.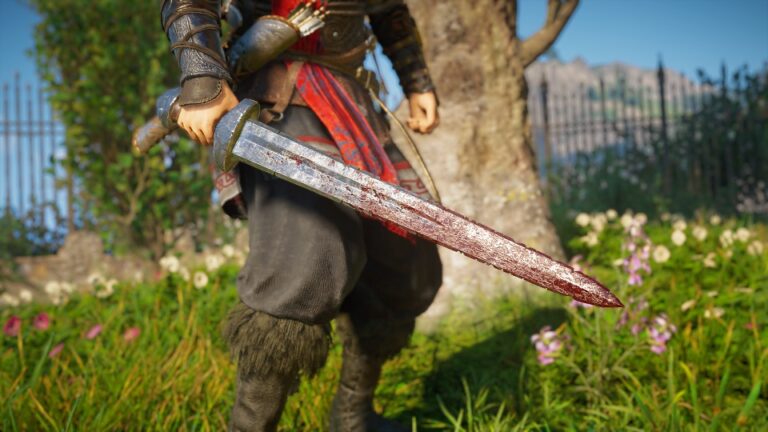 UPDATE: Ubisoft has also released a hotfix to address an issue with the Sigrblot quest 'War Effort' and exhausted foreign supplies.
Players may need to restart the game in order to activate the fix.
ORIGINAL STORY CONTINUES: To take part in the Sigrblot Festival, players need to reach England and complete one of the first two narrative arcs (Grantebridgescire or Ledecestrescire) and be at least Settlement Level 2.
Ubisoft confirmed this week that Assassin's Creed Valhalla's second expansion, The Siege of Paris, will launch on August 12.
Featuring new weapons, abilities, gear and skills to take on fresh enemy types, The Siege of Paris will retell the Viking invasion of France in 845 AD.
A new River Raids map pack will be included in an additional update later in the season too, featuring destinations spread across the rivers of France and Ireland.
Earlier this month, Ubisoft said it expects to surprise players with Assassin's Creed Valhalla's second year of expansions.
Related Products
Some external links on this page are affiliate links, if you click on our affiliate links and make a purchase we might receive a commission.