Witcher Netflix showrunner has 'mapped out 7 seasons'
First season of the series recently confirmed to launch in December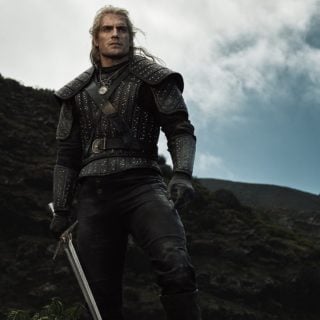 The showrunner for Netflix's The Witcher series says she's hoping to make seven seasons, should the live-action show prove to be successful.
Netflix recently released a new trailer for The Witcher and confirmed a December 20 launch date for its first season, which will consist of eight episodes.
"I've [mapped out stories] for seven seasons," showrunner Lauren Schmidt Hissrich told SFX magazine (via Small Screen).
"Right now it's just about, 'how do you set up stories that really capture audiences for years at a time?' The worst thing we could do is put all of our energies just into season one, and not be thinking about where these characters can grow to."
The live-action adaption of Andrzej Sapkowski's fantasy novels stars monster hunter Geralt (Henry Cavill), sorceress Yennefer (Anya Cholatra) and princess Ciri (Freya Allan).
Hissrich also told Variety she'd like The Witcher to be as popular and long-running as Game of Thrones, although in her opinion "that's kind of where the comparisons end" between the two fantasy shows.
While "most fantasy is thought of as kind of medieval", Hissrich said a fun aspect of The Witcher is that it "takes place in sort of an unknown time and an unknown place".
"The other big thing story-wise where we differ…is that we are diving into the mystical a lot more," she said.
"There's magic and there's monsters…I think for a long time television didn't have a budget to really deal with monsters. Because it's a really clever blend of prosthetics and also CG. And this was something that was really reserved for feature films. But Geralt is a monster hunter, so we can't have a series without monsters."
Hissrich said The Witcher's treatment of magic will stand it apart from other fantasy franchises too.
"There is a fantasy fulfillment of getting to do anything you want to do just by the power that's coming out of your fingers or your mind. But The Witcher isn't that kind of black-and-white world," she said.
"One of the things that we built in is: What is the cost of magic? If you're going to practice magic you're going to lose something as well… It forces our characters into places where they have to use their brains a lot more than sort of relying on magical tools."
Hissrich previously said the "very adult" show takes the franchise in a different direction to CD Projekt's game series, which helped popularise The Witcher.