Westwood's classic Blade Runner game makes long-awaited digital debut
Title available on GOG 22 years after its original release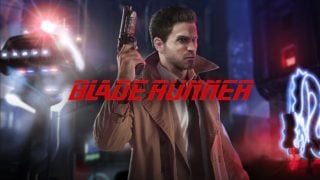 Westwood Studios' classic Blade Runner game has been released digitally for the first time.
22 years after its original release, the point-and-click adventure game is now available DRM-free on GOG for Windows, Mac and Linux.
A much-requested re-release had been held up by various rights issues, but the game has finally made it to a digital storefront through Alcon Interactive Group and GOG.
Its release was also made possible by the community behind ScummVM, a programme which lets players run certain classic point-and-click adventure games on modern operating systems.
Featuring an original, non-linear story which runs parallel to the plot of Ridley Scott's Blade Runner film, the game sees players step into the shoes of detective Ray McCoy, who's on the hunt for rogue replicants in the neon-and-rain-soaked Los Angeles of 2019.
It includes over 100 interactive environments, more than 70 motion-captured characters, plus recreated cuts from the original Blade Runner soundtrack.
Blade Runner is currently priced at £6.89 (10% off) during GOG's Winter Sale, which runs until January 2.