Westwood's Classic Blade Runner game is being enhanced for consoles and PC
Restored version of point-and-click adventure expected to release this year
A "polished and premium restoration" of Westwood Studios' 1997 point-and-click adventure game Blade Runner will be released for consoles and PC later this year.
Blade Runner: Enhanced Edition is in development for PS4, Xbox One, Switch and PC (Steam) at Nightdive Studios, which also plans to release a System Shock remake in 2020.
According to The Hollywood Reporter, the title will include updated character models, animations and cutscenes, widescreen support, customisable controls and original foreign language translations.
Featuring an original, non-linear story which runs parallel to the plot of Ridley Scott's Blade Runner film, the game sees players step into the shoes of detective Ray McCoy, who's on the hunt for rogue replicants in the neon-and-rain-soaked Los Angeles of 2019.
It includes over 100 interactive environments, more than 70 motion-captured characters, plus recreated cuts from the original Blade Runner soundtrack.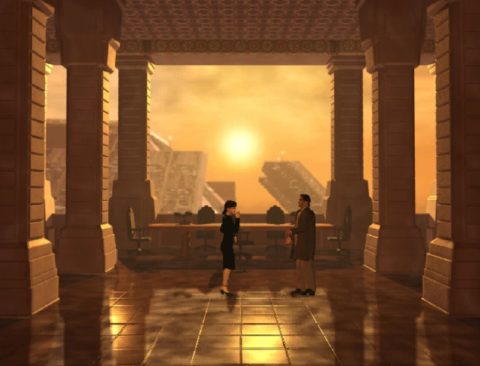 The classic Blade Runner game was released digitally for the first time in December 2019, 22 years after its original release.
Larry Kuperman, head of business development at Nightdive, told THR that while the original Blade Runner source code was lost, the studio had "painstakingly reverse-engineered the code" and imported it to its KEX engine to create the Enhanced Edition.
"Blade Runner is still a jaw-dropping achievement on every level, so while we're using KEX to upgrade the graphics and respectfully elevate the gaming experience in a way you've never seen before, we're still preserving Westwood's vision and gameplay in all its glory," said Nightdive CEO Stephen Kick.
"While you can enjoy the benefits of playing the game on modern hardware, the game should look and feel not as it was, but as glorious as you remember it being."