Watch out for Spider-Man Miles Morales spoilers, Insomniac says
Copies of the game are in the wild ahead of its official release next week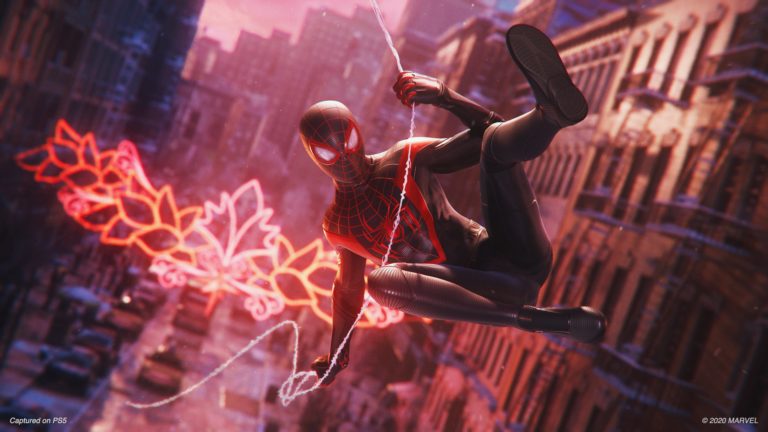 Insomniac Games has warned fans to watch out for Spider-Man Miles Morales spoilers.
The superhero game officially releases for PS4 and PS5 on November 12, but copies have already found there way into players' hands.
A video published earlier this week showed the PS5 launch title taking just two seconds to load from its main menu, while booting the game from the PS5 home menu took around eight seconds.
"We're at that time when copies of the game start getting out into people's hands from all sorts of sources," Insomniac community director James Stevenson said. "So if you care about spoilers, whether they be for the story or suits we haven't shown, be careful."
Sony released almost 10 minutes of Spider-Man Miles Morales gameplay footage last week, which revealed an Into the Spider-Verse suit.
Rather than simply adding it as an alternative skin, Insomniac replicated Into the Spider-Verse's comics-inspired animation style, with pop-up words and burst cards complementing the action sequences.
Spider-Man Miles Morales saves will be transferable from PS4 to PS5. However, cross-generational saves won't be supported between the PS4 version of Marvel's Spider-Man and its PS5 remaster.