Watch Again: Alexandria Ocasio-Cortez's Among Us stream draws huge Twitch audience
US Representative attracts third-most concurrent single-channel viewers ever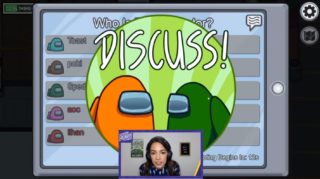 US Representative Alexandria Ocasio-Cortez attracted Twitch's third-most concurrent single-channel viewers ever on Tuesday.
The politician, who was streaming to encourage young people to vote in the upcoming US election, had created her Twitch channel just 24 hours earlier and quickly attracted hundreds of thousands of followers.
AOC – as she's known to her fans – had called for other players to stream with her in a Twitter post on Monday.
Eventually, she attracted a group of prominent streamers including Pokimane, Dr Lupo and Jacksepticeye, who spent several hours playing Twitch's viral hit Among Us, the sci-fi game which encourages players to collaborate or deceive each other in an online murder mystery.
As reported by Kotaku, the stream attracted peak viewership of 439,000 on AOC's channel alone, which means that she now holds the record for the third-most concurrent viewers on an individual streamer's channel in Twitch history.
The popular streamers she played with added a further 200,000+ concurrent viewers, bringing the full total up to over 600,000 concurrent viewers.
In comparison, recent streams by Donald Trump and Bernie Sanders both attracted around 1,000 viewers, so AOC has clearly been able to utilise Twitch far more effectively than other politicians.
"Throughout a series of matches, AOC did in-game tasks, joked, revealed that her League of Legends skills have sadly deteriorated, talked about healthcare, and got betrayed by the first person ever to host her on a stream, Harry 'Hbomberguy' Brewis," Kotaku's Nathan Grayson said.
"It was legitimately enjoyable viewing—buoyed, certainly, by an all-star cast of streamers, but AOC only felt like a fish out of water at the beginning. Once she got settled in, she was a natural.
"Before long, she was regularly doing things like accusing Disguised Toast of 'marinating' her by following her around the map so as to eventually kill her. In one especially entertaining moment, she got him thrown out the airlock by suggesting that it'd be an 'evil genius' move for him to do it two matches in a row, because nobody would expect something so obvious."
During the stream, a chat bot periodically encouraged viewers to vote. However, Ocasio-Cortez mostly focused on playing the game and interacting with her fellow streamers.
Related Products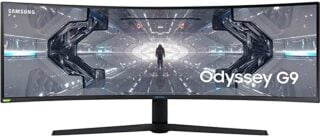 SAMSUNG 49-inch Odyssey G9 Gaming Monitor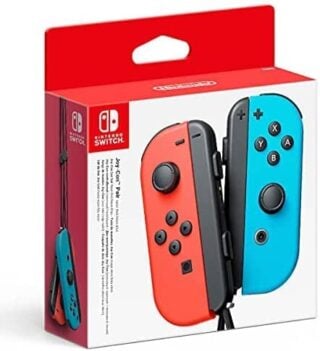 Nintendo Switch Joy-Con Pair

£58.99
Other Products
Some external links on this page are affiliate links, if you click on our affiliate links and make a purchase we might receive a commission.