Warzone's Season 2 update drove Virgin Media's 'busiest day on record'
"As gamers nationwide rushed to download the latest update"
The launch of Call of Duty Warzone Season 2 drove Virgin Media's "busiest day on record".
Warzone Season 2 released on February 25, resulting in traffic on Virgin's network reaching new record highs "as gamers nationwide rushed to download the latest update" for the game, the broadband provider said on Thursday.
Over the course of 24 hours, the average Virgin user downloaded 20.77GB of data – almost 3.5GB more than the already record-breaking daily average of 2020.
Warzone guides:
Call of Duty: Warzone's new Pacific map | Best Warzone loadout | Warzone Red Doors | Warzone best sniper | Warzone best SMG  | Warzone best Stoner 63 | Warzone best AK-47 | Warzone best Bullfrog | Best FARA Warzone loadout | Best AMAX Warzone loadout
The launch of Xbox Series X/S and Call of Duty updates in November 2020 also drove record broadband data usage for leading UK providers.
The Warzone Season 2 update was "large" in developer Raven Software's own words, weighing in at 17GB-17.9GB depending on your chosen platform.
Prior to its release, Activision warned players that Black Ops Cold War, Modern Warfare and Warzone might now be too large to fit on a 500GB PS4, meaning users may have to delete some unused content in order to successfully download the Season 2 update for the battle royale game.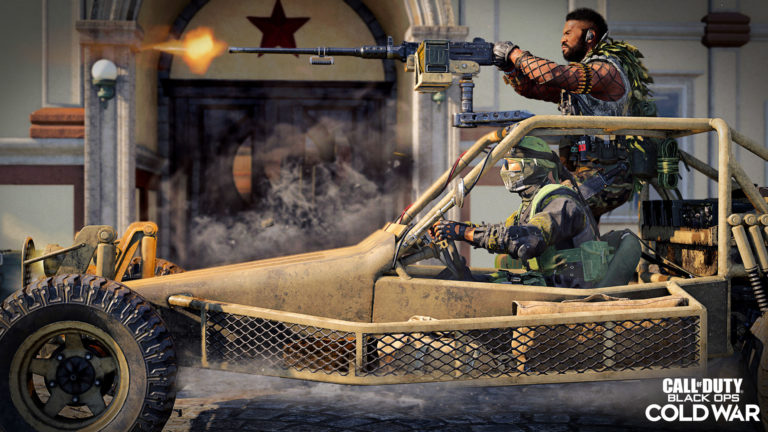 Season 2 introduced fresh points of interest in Verdansk including a shipwreck, missile silos, mysterious Black Ops zombie terminals and a new dock at the dam.
Warzone's current season will be the last to take place on Verdansk, VGC understands. At the end of Season 2, the game will finally transition to its second, 1980s-themed map, with new locations based around the Black Ops series.
Activision released a new high resolution texture pack for Modern Warfare and Warzone on Tuesday. Weighing in at around 8.4GB on consoles, it "supports the most detailed textures for weapons and Operators" in the games.