Warzone's new anti-cheat system looks set to be revealed on Wednesday
The system is due to launch later this year alongside the game's new WWII map
Activision looks set to unveil Call of Duty Warzone's new anti-cheat system on Wednesday.
In a message addressed to cheaters, the company suggested it plans to reveal new methods to combat cheating tomorrow.
"Cheating ruins the fun for everyone," it said on Tuesday. "No one likes a cheater. Our goal is to deliver a fun and fair gaming experience for our developers. For our fans. And most importantly… for Call of Duty players everywhere.
"Cheaters aren't welcome. There's no tolerance for cheaters, and soon you'll know what we mean."
Plans for a new anti-cheat system were confirmed in August when Activision announced Call of Duty: Vanguard.
"Warzone is set to make Call of Duty history with a brand-new main map launching later this year," the company said at the time. "With development led by Raven Software, Warzone will also feature a new PC anti-cheat system across the entire experience when it launches with the new map."
Warzone's new WWII Pacific map will arrive shortly after Vanguard's release on November 5.
Activision claims to have issued over 500,000 Warzone permabans since the free-to-play shooter launched in March 2020.
The game's creative director told VGC in April that he shared fan frustration over cheating in the smash hit, which has attracted over 100 million players.
Amos Hodge said he was "upset" that cheaters were "ruining some of the best work" he'd ever done.
---
More Call of Duty:
MW3 best loadout  | Best Warzone loadout | MW3 best sniper |  MW3 best shotgun | MW3 MCW loadout
---
"Cheating is handled by our security team," he said. "But what I will say is that we have reporting tools, we ban a ton of people and no one hates the cheaters more than we do. We make this content for the players and while you're upset that it ruined your game, I'm upset that it's ruining some of the best work that I've done in my life.
"I made this content for players and I know that everyone around the team feels that way," Hodge continued. "We put our hearts into this content, we have 100 million players, it's been out a year, this is a huge stage and some of the best work we've ever done, and to have cheaters come in and ruin the game bothers us more than anyone. I know the security team are on top of it and they're continually going to make updates."
Confirming a VGC exclusive from earlier this year, Raven unveiled the new Warzone map in September.
It will feature completely original locations and share new engine technology with Call of Duty Vanguard, which is powered by an updated version of the Modern Warfare engine.
"We are going to the Pacific, featuring an entirely new play space, complete with all-new points of interest," Hodge said at the time.
"Players will get to traverse the lush landscapes of the island and make their way through a variety of extremely cool locations, while battling it out alongside friends and foes.
"Our goal was to create a fresh, new experience for Call of Duty players by breaking out of the war-torn world of Verdansk to create an atmosphere that is vibrant, alive and really opens the doors to how we can craft the narratives and events."
VGC reported earlier this year that the new Pacific map would be larger than Verdansk and feature new vehicles to cater to its significant size.
Related Products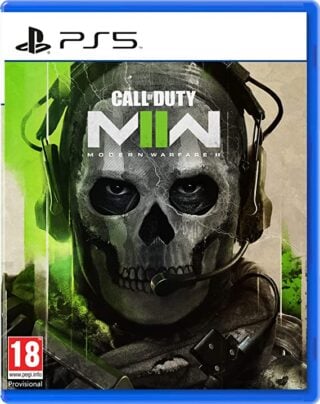 Call of Duty: Modern Warfare 2 (PS5 Standard)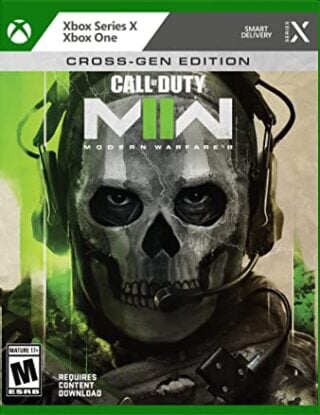 Call of Duty: Modern Warfare 2 (Xbox Cross-Gen)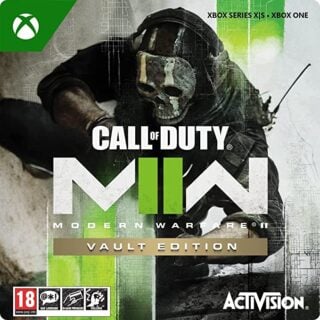 Call of Duty: Modern Warfare 2 (Xbox Vault Edition)

£99.99
Other Products
Some external links on this page are affiliate links, if you click on our affiliate links and make a purchase we might receive a commission.