Warzone's mid-season update propelled UK's 'biggest ever download day' for Virgin
UK provider says "gamers once again rushed to download the latest update"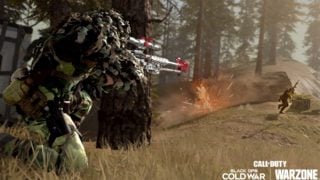 In what's become a recurring event, the release of a major Call of Duty Warzone update reportedly drove Virgin Media's biggest download day on record.
Weighing in at 52GB on PlayStation consoles, 57.8GB on Xbox consoles, and 52.4GB on PC (Warzone only) / 133.6GB (Warzone and Modern Warfare), Warzone's chunky Season 2 Reloaded update launched on March 31 in the UK.
"Despite the continued warm weather, Virgin Media saw another record-breaking day on Wednesday 31 March, reporting its biggest day for downloads on record as gamers once again rushed to download the latest update of Call of Duty: Warzone," the broadband provider said in a statement.
More Call of Duty:
Modern Warfare 2 release date | Best Vanguard loadout | Call of Duty Vanguard review | Modern Warfare 2 (2022) details | Best Warzone loadout | Warzone best sniper | Warzone best SMG | Warzone best Stoner 63 | Warzone best AK-47 | Warzone best Bullfrog
"Gaming has exploded in popularity over the last year with online games becoming a social lifeline for many people throughout lockdown – a trend that is expected to persist even as Covid-19 restrictions are eased."
Virgin Media's previous biggest download day coincided with the launch of Warzone Season 2 on February 25.
The launch of Xbox Series X/S and Call of Duty updates in November 2020 also drove record broadband data usage for leading UK providers.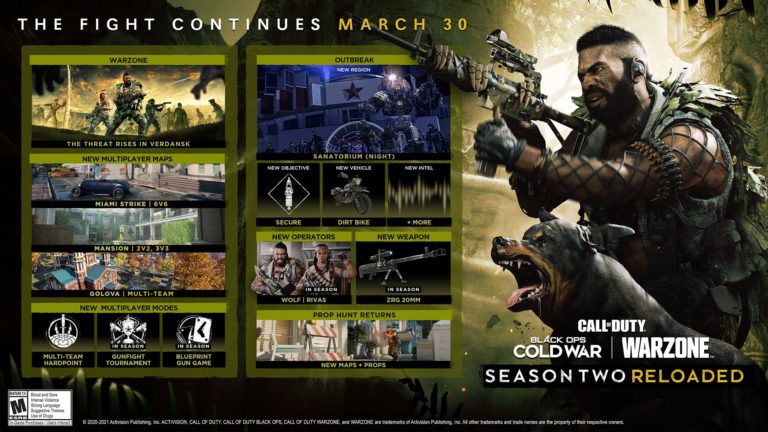 Activision said on Monday that Warzone and Modern Warfare file sizes would be significantly reduced following the mid-season update.
The Warzone file size should have been cut by as much a 14.2GB, and the Modern Warfare/Warzone file size should have been slashed by as much as 33.6GB, depending on the given platform.
"This will come after a larger than usual, one-time update for Season Two Reloaded, which will include these optimizations and is necessary in order to reduce the overall footprint; future patch sizes for Modern Warfare and Warzone are expected to be smaller", Activision explained.
Warzone's mid-season update added the game's most powerful Killstreaks to date, including the Bombardment, which cluster bombs an entire area of the map.
The Season 2 Reloaded update also saw the popular AUG rifle have its recoil increased and made improvements to the map and armour ground loot consistency.
Footage of the game's yet to be announced new map was revealed on Wednesday in a leaked live-action advert for Warzone Season 3.
As first reported by VGC in February, at the end of Black Ops Cold War and Warzone Season 2, the battle royale game will finally transition to the new map.
The change will be marked by an explosive in-game event designed to narratively transition Warzone from the Modern Warfare era to a Cold War era setting more in line with the most recent premium series release.