Warzone's latest update nerfs the DMR and Type 63, fixes the infinite stim glitch
Overpowered weapons rebalanced for the second time in a week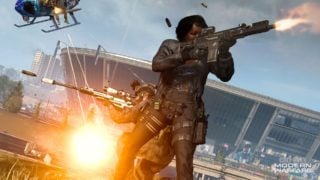 Raven Software has released a new Call of Duty Warzone update which further reduces the effectiveness of two of the game's most overpowered weapons.
A patch released last week reduced headshot damage and increased recoil when using the DMR and Type 63, both of which have been nerfed again in the latest update, along with some attachments for the two guns.
The burst pistol has been rebalanced too (see full patch notes below).
More Call of Duty:
Modern Warfare 2 release date | Best Vanguard loadout | Call of Duty Vanguard review | Modern Warfare 2 (2022) details | Best Warzone loadout | Warzone best sniper | Warzone best SMG | Warzone best Stoner 63 | Warzone best AK-47 | Warzone best Bullfrog
The update also includes a fix for the infinite stim glitch, which has become a recurring problem in Warzone. Some players have been abusing the exploit to infinitely heal themselves with stim packs while in the gas, virtually guaranteeing a win.
It has been reported this week that a game-breaking glitch which causes players to appear invisible to opponents has returned to Warzone, having first appeared in December.
Publisher Activision is reportedly preparing to launch a new Cold War-themed Warzone map to coincide with the game's first anniversary in March 2021.
In the same way that Verdansk is partially comprised of Modern Warfare's Ground War maps, with the large multiplayer arenas stitched together, the new Warzone map is said to be a combination of Black Ops Cold War's Fireteam maps.
Call of Duty servers were down for a few hours on Tuesday, meaning players were unable to connect to Warzone, Black Ops Cold War and Modern Warfare.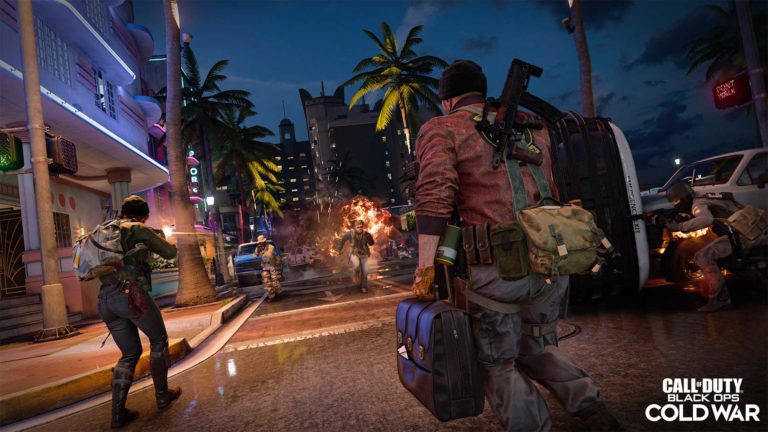 Warzone January 13 patch notes
🔶𝐁𝐥𝐮𝐞𝐩𝐫𝐢𝐧𝐭s🔶
𝐆𝐚𝐥𝐥𝐚𝐧𝐭𝐫𝐲 (𝐌𝐚𝐜-𝟏𝟎)
– All stats updated to match base Mac-10
🔶𝐖𝐞𝐚𝐩𝐨𝐧𝐬🔶
𝐃𝐌𝐑 𝟏𝟒
• Bullet penetration reduced from sniper to AR
• Damage falloff ranges decreased
– 55 damage before / 48 damage after 750 units (down 70% from 2500 units)
• Recoil increased
– Increased moderately for second and third bullet
– Increased slightly for subsequent bullets
• Locational damage multipliers adjusted
– Headshot now does less than 100 damage after 750 units
– Lower torso reduced from 1.1 to 1.01 (~8%)
𝐓𝐲𝐩𝐞 𝟔𝟑
• Bullet penetration reduced from sniper to AR
• Damage falloff ranges decreased
– 60 damage before / 45 damage after 900 units (down 55% from 2000 units)
𝐁𝐮𝐫𝐬𝐭 𝐏𝐢𝐬𝐭𝐨𝐥
• Max damage reduced from 45 to 40 (~11%)
🔶𝐀𝐭𝐭𝐚𝐜𝐡𝐦𝐞𝐧𝐭𝐬🔶
𝐃𝐌𝐑 𝟏𝟒
• Front Grip
– Vertical recoil reduction removed
– Horizontal recoil reduction increased from 20% to 30%
• Field Agent Foregrip
– Vertical recoil reduction decreased from 35% to 25%
– Horizontal recoil reduction increased from 35% to 30%
𝐓𝐲𝐩𝐞 𝟔𝟑
• Front Grip
– Vertical recoil reduction removed
– Horizontal recoil reduction increased from 20% to 30%
• Spetsnaz Ergonomic Grip
– Vertical recoil reduction decreased from 45% to 30%
– Horizontal recoil reduction decreased from 45% to 40%
𝐁𝐮𝐫𝐬𝐭 𝐏𝐢𝐬𝐭𝐨𝐥
• Akimbo
– All location damage multipliers set to 1
🔶𝐓𝐚𝐜𝐭𝐢𝐜𝐚𝐥 𝐄𝐪𝐮𝐢𝐩𝐦𝐞𝐧𝐭🔶
• Player no longer gets infinite tactical equipment (Stim) when dropping their weapons while cooking a grenade
🔶𝐂𝐡𝐚𝐥𝐥𝐞𝐧𝐠𝐞𝐬🔶
• Seasonal Challenges fixed to appear/track as intended