Warzone update nerfs the MG 82 and fixes a locked door that was killing players
Raven Software updates the Season 4 patch notes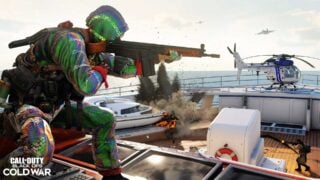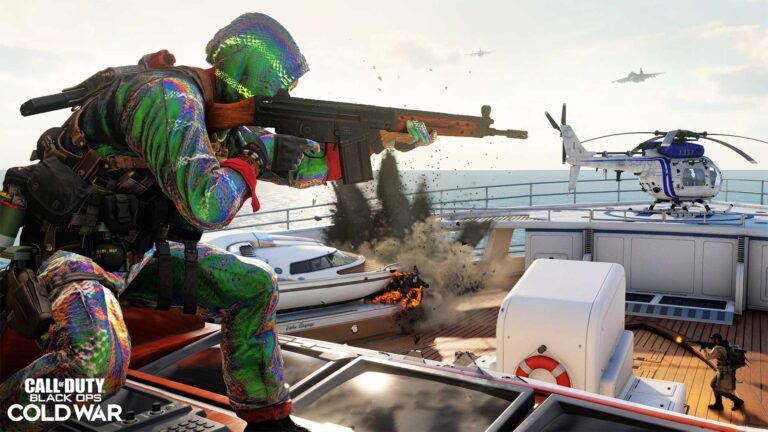 Raven Software has launched a new Call of Duty Warzone update which nerfs the MG 82 light machine gun.
The LMG was introduced in Warzone's Season 4 update on June 17 and fans very quickly identified it as an incredibly powerful option.
Raven flagged the popular weapon for a stats reduction just 24 hours after it was added to the battle royale game.
The latest Warzone update (see full patch notes below) also addresses several bugs, including delivering a fix for a locked door in Salt Mine that was downing players upon contact.
Raven's creative director, Amos Hodge explained in a recent VGC interview how the studio decides which Warzone weapons need adjusting and when.
"That's a combination of things, but mostly it's data-driven, he said. "We actually have data so we know how many players are using each weapon and we will look at what players are putting in their loadout kits, collect that data and then we have a range where if above a certain percentage of players are using something then it's out of control."
---
More Call of Duty:
MW2 best loadout | Best Vanguard loadout | Call of Duty Vanguard review | Modern Warfare 2 (2022) details | Best Warzone loadout | Warzone best sniper | Warzone best SMG | Warzone best Stoner 63 | Warzone best AK-47 | Warzone best Bullfrog
---
Hodge added: "With so many guns – we're nearing close to 100 – there's always going to be one or two that are the best and part of the meta, but we want to make sure that we're constantly changing that so the meta doesn't get stale and boring. If the meta was still the M4 from when we launched, it would be boring.
"So we know there's always going to be one or two guns that are in the meta – and it's usually a long-range gun and a short-range gun – and we want a meta: we want people to know and learn new experiences, but we don't want it to set too long. Our goal is to change it every season launch. We might not always hit that, because it's not like a science, it's an art."
Warzone June 22 update notes
GAMEPLAY
Some thoughts on Perks…

We are exploring all avenues in terms of changes to provide 'fair'  and 'reactable' counterplay options to Dead Silence. A decision like this must be made carefully especially considering how it may destabilize other aspects of the game. We cannot promise anything at this moment but as we close in on an appropriate solution, we will share more details. Sit tight.
WEAPONS
Light Machine Guns

MG 82 (BOCW)

Maximum Damage decreased from 30 to 29
Minimum Damage decreased from 28 to 27
Maximum Damage range decreased by 20%
Headshot multiplier decreased from 1.3 to 1.2
Upper Chest multiplier decreased from 1.1 to 1
Extremities multiplier decreased from 1 to .9
Vertical and Horizontal Recoil increased
We had envisioned the MG 82 (BOCW) as a short to mid-range Light Machine Gun given its relatively fast handling, mobility, and rate of fire. However, it also retained many powerful LMG traits like damage profile, bullet velocity, and magazine size all while having negligible recoil. These factors in combination created one of the most dominant weapons to land in Verdansk. Do not be deceived by the magnitude of these changes. The damage per magazine and rate of fire is still top tier so we expect the MG 82 to remain viable.
Submachine Guns

Nail Gun (BOCW)

We will be keeping a close eye on the Nail Gun (BOCW). We feel it kills about a bullet faster than we would like. With extremely low rate of fire Weapons, they can be on a razor's edge of balance wherein missing a single shot can turn an incredibly fast Time to Kill into one of the slowest in its class. This is not the case with the Nail Gun (BOCW) now, but if it required an additional bullet to kill and nothing else changed, it likely would be. So, we may push and pull on some of its functionality to ensure that it fulfills its role as a highly mobile, close range, full-auto dominator that can rival shotgun TTKs but rapidly wanes in efficacy the further enemies are from you. They are just nails after all.
BUG FIXES
Fixed an issue that was causing some Players to have to restart the game in order to unlock a gifted Battle Pass.
Fixed an issue causing tier skips to not apply properly when receiving a gifted Battle Pass Bundle.
Fixed a locked control room door in Salt Mine that was killing Players instantly upon contact.
Fixed an issue causing Players to lose control of their Operator after walking through a Red Door if another Player had previously died while going through it.
Fixed an issue where using some QBZ-83 (BOCW) Blueprints would cause Players to crash.
Related Products
God of War Ragnarök (PS5)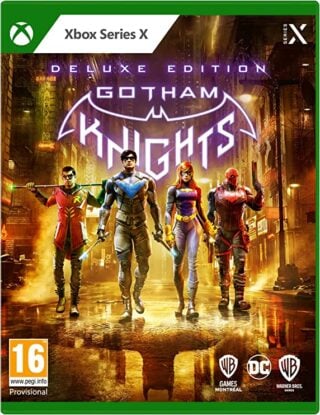 Gotham Knights - Deluxe Edition (Xbox Series X|S)
Other Products
Some external links on this page are affiliate links, if you click on our affiliate links and make a purchase we might receive a commission.