Warzone Season 5 will feature the game's first exclusive Perks
Mid-season event also teased alongside the reveal of new POIs, 50v50 Clash mode and fresh weapons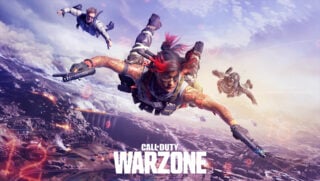 Activision has detailed Call of Duty Warzone Season 5's content roadmap, which includes the addition of the game's first exclusive Perks.
The upcoming season of content, which launches on August 12, will also include new Verdansk points of interest, the 50v50 Clash mode, plus fresh weapons and Operators, among other features.
Promising to "shake up the meta" are new Perks Combat Scout and Tempered.
Combat Scout provides players with "a burst of in-field intel, as damaging an enemy briefly highlights the foe in bright orange and automatically pings them". The perk grows stronger if the user communicates effectively with teammates by, for example, confirming a callout or identifying enemy locations.
Tempered changes armour values, making plates heavier and more reinforced, meaning players can get maximum protection from just two instead of the standard three. However, Tempered users must also relinquish their second Perk slot.
New points of interest in Season 5 include mobile broadcast stations which will appear in a variety of locations across Verdansk, differing from match-to-match and offering rewards for curious players.
"See what they're all about by going closer to them, but be sure to keep your head and tune out the broadcast each one emits," Activision says.
The Gulag will also be updated to take the form of the main speedball arena from classic Black Ops II map Rush.
A new 50v50 mode called Clash is billed as a spiritual successor to Warzone Rumble, in which squads compete in an unlimited respawn deathmatch to 200 points in select areas around Verdansk.
---
More Call of Duty:
MW2 best loadout | Best Vanguard loadout | Call of Duty Vanguard review | Modern Warfare 2 (2022) details | Best Warzone loadout | Warzone best sniper | Warzone best SMG | Warzone best Stoner 63 | Warzone best AK-47 | Warzone best Bullfrog
---
Season 5 also introduces four new weapons: EM2 assault rifle (launch), TEC-9 SMG (launch), Cane melee weapon (launch), and Marshal pistol (in-season).
Its three new Operators are Kitsune: Warsaw Pact (launch), Stryker: NATO (in-season), and Hudson: NATO (in-Season).
Activision also teased a mid-season event as Warzone's Red Doors grow unstable. "Beware of these doors sending you to locations other than the main room we all thought to be its lone destination point, and above all else, keep your head," it says.
The publisher said on Tuesday that this year's new premium series entry, which is expected to be Call of Duty: Vanguard, will offer "a seamless experience" for current and next-gen consoles and feature a setting that "fans know and love".
Vanguard is expected to be officially revealed this summer, likely via an in-game event in Warzone, as Black Ops Cold War was last year.
According to VGC's sources, Vanguard will tie in heavily with Warzone, including a new World War 2-themed map for the free-to-play shooter.
Warzone and Black Ops Cold War will be offering players double XP and double battle pass XP for 72 hours beginning at 10am PT / 1pm ET / 6pm BST on August 6.
Earlier this week, Activision announced the formation of an internal mobile studio, which is working a new entry in the Call of Duty series.
Related Products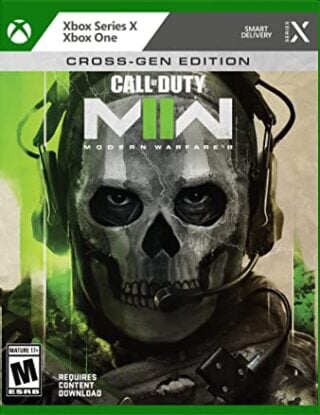 Call of Duty: Modern Warfare 2 (Xbox Cross-Gen)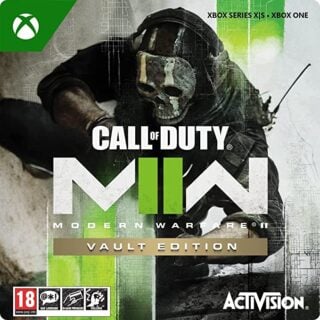 Call of Duty: Modern Warfare 2 (Xbox Vault Edition)

£99.99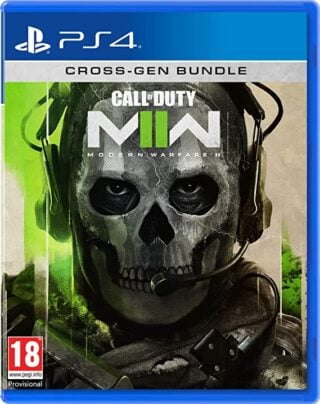 Call of Duty: Modern Warfare 2 (PS4 Cross-Gen)
Other Products
Some external links on this page are affiliate links, if you click on our affiliate links and make a purchase we might receive a commission.