Warzone dev finally confirms it will rebalance the heavily-criticised DMR
UPDATE: Balance patch has been released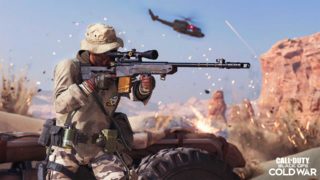 Call of Duty Warzone developer Raven Software has finally confirmed it will rebalance some of the weapons currently dominating the battle royale game's meta.
Warzone received significant criticism from its player community over Christmas, since several bugs and balance issues were introduced with its integration with Black Ops Cold War.
The DRM 14, a tactical rifle added from Treyarch's premium CoD title, is currently dominating the Warzone meta to the point where virtually every player is using it, thanks to its minimal recoil, devastating range and lack of sniper glare.
More Call of Duty:
MW3 best loadout  | Best Warzone loadout | MW3 best sniper |  MW3 best shotgun | MW3 MCW loadout
UPDATE: The balance patch has been released:
ORIGINAL STORY CONTINUES: The weapon is deemed so overpowered that it's caused the Warzone community to flood social media with calls for Activision to nerf its power. Other Black Ops Cold War guns including the Diamatti pistols and MAC10 SMG have also been criticised for being overpowered.
On Monday, Raven finally moved to address player concerns, tweeting: "Don't fret! We've heard you and a balance update is coming soon to address concerns about the DMR 14, Type 63, Mac 10, and dual pistols."
It later clarified: "To clarify, these changes will be exclusive to #Warzone."
The overpowered weapons are the latest issues facing Warzone players since December. Previously developer Raven Software was forced to fix an issue that was allowing players to use infinite tactical items.
Some users had been abusing the exploit to infinitely heal themselves with stim packs while in the gas, virtually guaranteeing a win – an issue which also cropped up earlier in 2020 before being patched out.
Raven was also forced to temporarily remove Warzone's new attack helicopters to combat a glitch which allowed players to turn invisible.
Then this week Warzone players unearthed a significant game exploit which allows them to invade the Gulag without dying.
Warzone has attracted over 85 million players since its release in March, according to Activision.
Related Products
Other Products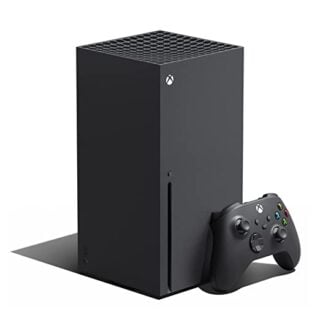 Xbox Series X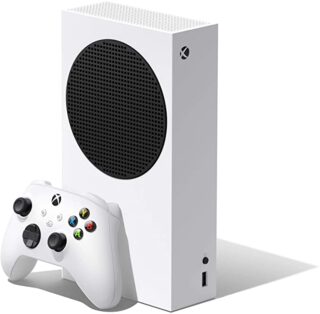 Xbox Series S
Some external links on this page are affiliate links, if you click on our affiliate links and make a purchase we might receive a commission.