Warzone best loadout: The meta guns for Call of Duty Season 2.5
Using these meta weapon loadouts will lead you to victory in Warzone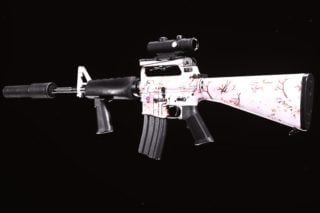 Warzone's best loadout changes on a near-weekly basis, as developer Raven Software tweaks Call of Duty's weaponry and, in turn, the meta used by players evolves.
There are over 70 primary weapons to choose from in Call of Duty: Warzone, which is daunting to think about. While most of them are decent, only a small handful are considered meta (most effective tactics available).
These weapons are not necessarily the most popular, but instead are most likely to lead you to winning gunfights. Though, popularity and effectiveness often go hand in hand. Since Warzone is ever-changing, it can be hard to keep track of which weapons are the best at any given time.
"Warzone's best loadout changes on a near-weekly basis, as developer Raven Software tweaks Call of Duty's weaponry and, in turn, the meta used by players evolves."
Fortunately, you don't need to do much to keep track, as VGC has you covered with a list of the current Warzone meta weapons. In total, there are seven of them, each varying in how you use them — from up close, to from afar, and in between.
Here is the list of Warzone meta weapons along with recommended builds for each of them.
---
Warzone best loadout: Season 2.5
What's the best loadout for Warzone?
---
Best Assault Rifle (long range): CR-56 AMAX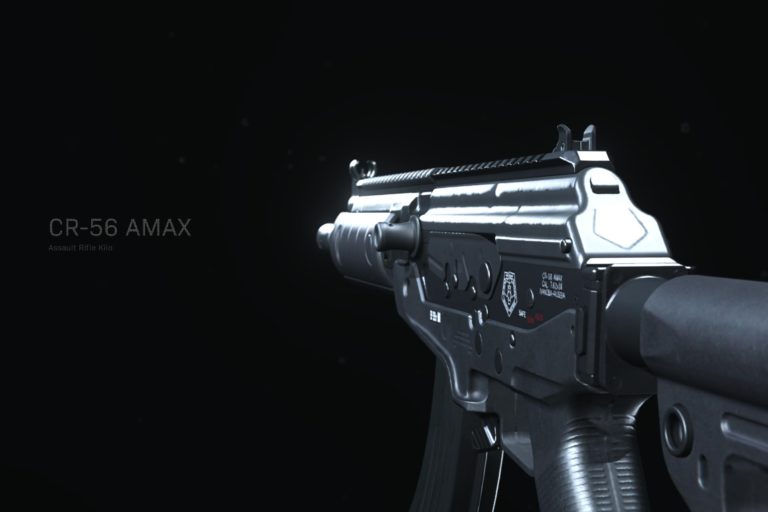 Muzzle: Monolithic Suppressor
Barrel: XRK Zodiac S440
Optic: VLK 3.0 Optic
Underbarrel: Commando Foregrip
Ammunition: 45 Round Mags
Since many of your gunfights in Warzone will take place at medium to long range, you'll want an effective assault rifle to use in those situations. The CR-56 AMAX is fantastic thanks to its high damage and range, allowing you to take down a fully plated enemy in 5-8 shots depending on where you hit them.
The beauty of the AMAX is that it has one of the best "time to kill" (TTK) for an automatic assault rifle. It's not the easiest weapon to use due to its moderate recoil, but this can be offset by using the attachments listed above.
---
Best Marksman rifle: Kar98k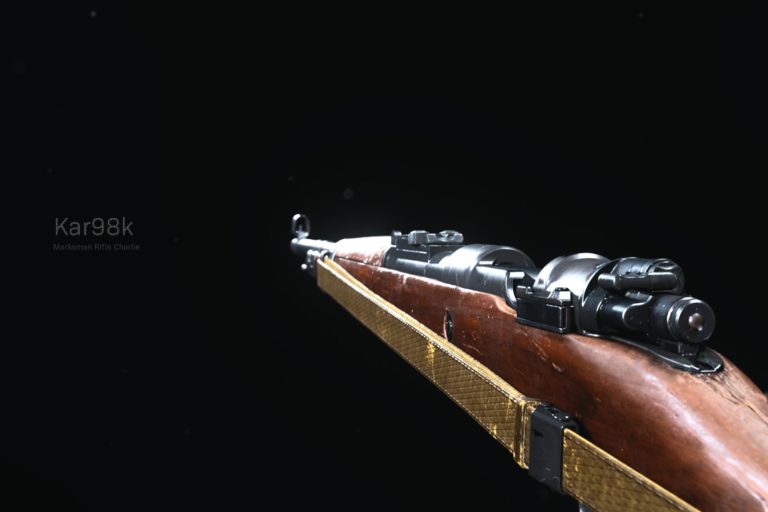 Muzzle: Monolithic Suppressor
Barrel: Singuard Custom 27.6"
Laser: Tac Laser
Optic: Sniper Scope
Rear Grip: Granulated Grip Tape
Whether you're playing on Verdansk or Rebirth Island, having a rifle that can quickly take down an enemy at long range is highly recommended. For that, we recommend the Kar98k, a marksman rifle that has high damage, fast aim down sights (ADS) speeds, and plenty of mobility.
You'll find it to be extremely effective as a main weapon, while utilizing something like an SMG for close quarters situations. With the Kar, you'll be able to down a player instantly with a headshot, and can crack (deplete all shields) with a chest shot. It doesn't work as well in longer range scenarios, but at around 100 meters, you'll do just fine with the Kar.
---
Best Tactical rifle: M16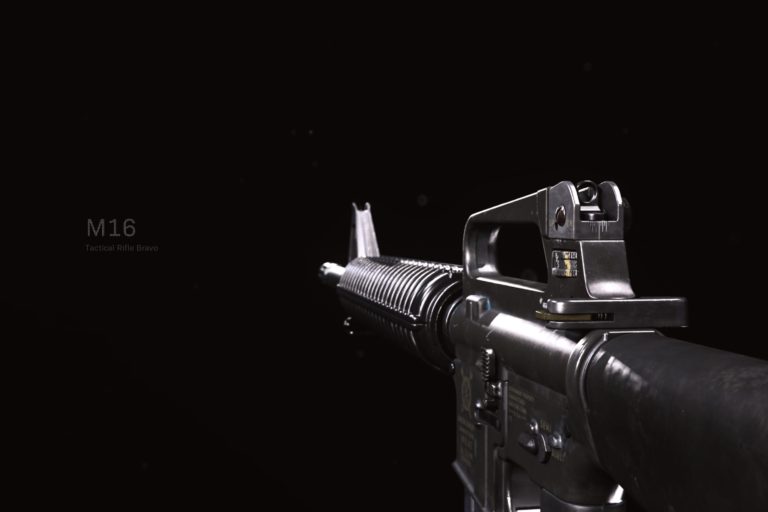 Muzzle: Agency Silencer
Barrel: 15.9" Strike Team
Optic: Axial Arms 3x
Underbarrel: Field Agent Foregrip
Ammunition: 45 Rnd
While sniping is inarguably the fastest way to take down an enemy, it certainly requires more skill. With that in mind, we recommend the M16, a burst-fire weapon that has the capability to take down an enemy in just two squeezes of the trigger. It's more forgiving than a sniper since you've got three bullets to work with instead of only one, while still serving the same function.
This weapon has a predictable recoil pattern and fast fire rate, great for those long range battles. Since its recoil pattern only goes up (and does so consistently), all you have to do is pull your reticle down as you fire to keep on your target. Previously, the Cold War AUG was a meta burst weapon, but following its recent nerf, the M16 has taken its place.
---
Best Assault Rifle (close range): FFAR 1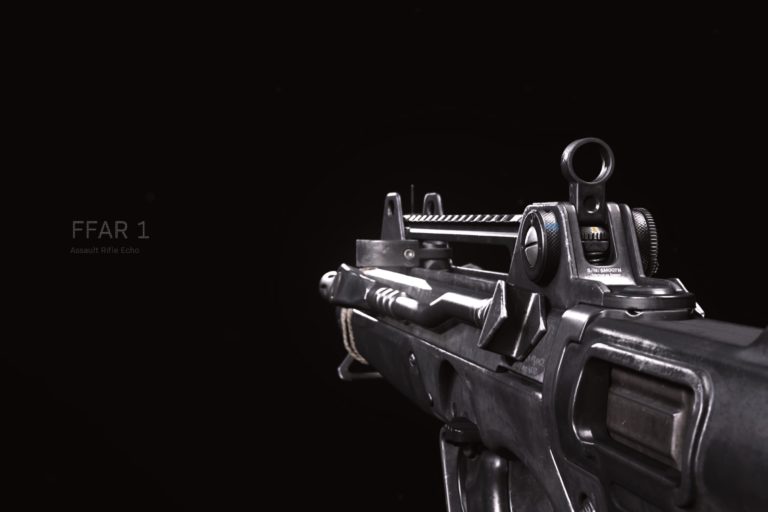 Muzzle: Agency Suppressor
Stock: Raider Stock
Underbarrel: Bruiser Grip
Ammunition: STANAG 50 Rnd
Rear Grip: Serpent Wrap
Full-stop, the FFAR 1 is one of the most versatile weapons in Warzone. This is due to its extremely high rate of fire that makes it work like an SMG, while still shredding from afar like an assault rifle. Though, we suggest running it like an SMG to take full advantage of its close range benefits as a sniper compliment.
If you want to run it as an assault rifle you can, and it's perfectly viable. But up close is where this weapon really shines and the build we've provided above is ideal for fast ADS times that counter its recent nerf (which penalizes its ADS speeds).
---
Best SMG: MAC-10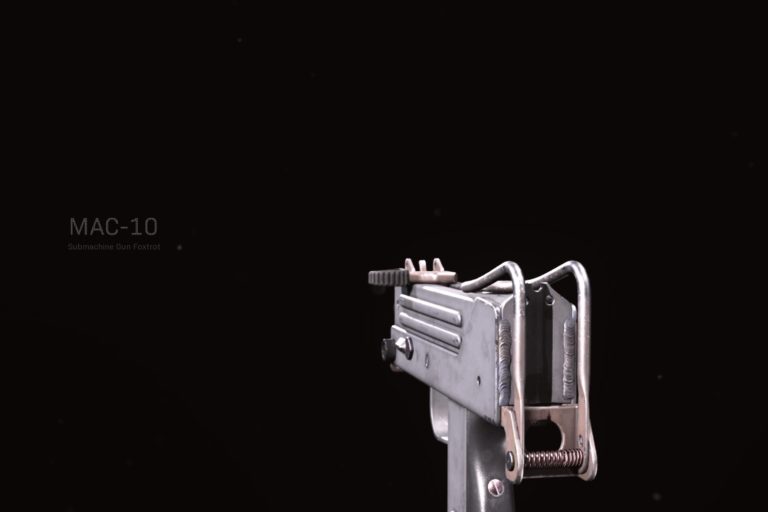 Muzzle: Sound Suppressor
Barrel: Task Force
Stock: Raider Stock
Underbarrel: Field Agent Grip
Ammunition: STANAG 53 Rnd Drum
While the MAC-10 has trouble competing with the FFAR 1's fire rate, it is much more mobile, suited for fast-paced run and gun styles. This could give you an advantage, as you're able to move around quickly with the MAC-10, dominating anyone in your path up close, while still succeeding at medium range.
It also has quite a bit of versatility in its loadout options. The build listed above is sort of a hybrid for close and medium range, but if you want to prioritize medium range, you'll want to use attachments that improve recoil and control. For close quarters builds, you should aim on improving ADS speeds as much as possible.
---
Best Sniper rifle (ADS): HDR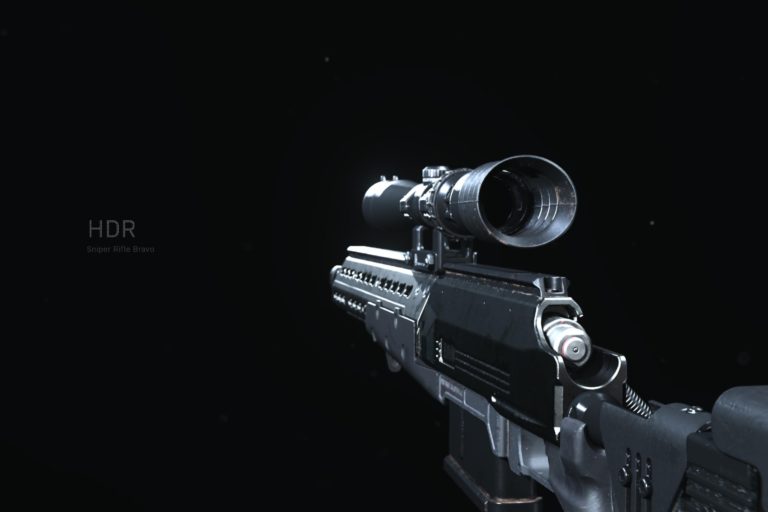 Muzzle: Monolithic Suppressor
Barrel: 26.9" HDR Pro
Laser: Tac Laser
Stock: FTAC Champion
Underbarrel: Bipod
The Kar98k is an excellent rifle to use for fast-paced players, but if you want to take your time with more deliberate shots, the HDR should be your go-to. It has tremendous bullet velocity, high damage, and works for eliminating players who are several hundred meters away, with a manageable ADS speed.
You'll find that a lot of players don't use the HDR much since the Kar98k is much faster, which has its benefits. But there are plenty of situations in which the HDR is easier to use — such as firing from the roof of the Hospital all the way to the TV Station. Faster bullet velocity means you won't have to lead your shots as much.
---
Best Sniper rifle (velocity): LW3 – Tundra
Muzzle: Wrapped Suppressor
Barrel: 29.1" Combat Recon
Optic: Royal & Kross 4x
Ammunition: 7 Rnd
Rear Grip: Serpent Wrap
The interesting thing about the LW3 – Tundra is that it actually has a slightly faster bullet velocity than the HDR. This means you can land shots without having to lead them as much, making it easier to connect with your target. The downside is that the Tundra has a slow ADS time compared to the HDR, so the two are very comparable and balance one another out.
Aside from that, the Tundra can be decked out with the Royal Kross 4x scope to grant you with plenty of magnification, without a sniper glint. This gives it a huge advantage over many of the Modern Warfare snipers and is worth using, even if its ADS speeds are slower than the HDR's.