Infinity Ward pledges to improve Warzone reporting as 70k cheaters banned
Developer insists it has "zero tolerance" policy on aimbots, wallhacks and similar cheats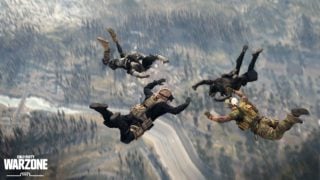 Infinity Ward claims to have now banned over 70,000 players for cheating in Call of Duty: Warzone.
In its latest update since a pledge to operate a "zero tolerance" policy on those who use aimbots, wallhacks and similar cheats, the developer said on Monday it was continuing to deploy dedicated security updates and improve in-game reporting.
In a previous post on March 31, publisher Activision outlined its plan to combat Warzone cheaters, including the creation of a streamlined reporting system.
"We take all forms of cheating very seriously, maintaining a level and fair playing field for everyone is among our highest priorities," it said.
"We have been enforcing account bans since Day 1 of Warzone's release. To date, we issued more than 50,000 permabans worldwide."
Activision said it had a security team working around the clock to investigate cheating and hacking, including the use of aimbots and wallhacks, and that it was developing a more streamlined in-game reporting system.
On Monday the company also confirmed it has added a new playlist to the game's Trios mode: Scopes and Scatter Guns, which limits weapons to snipers and shotguns.
This weekend will also see Double Weapon XP and Double XP awarded in all game modes, starting on April 17 at 10AM PDT until April 20 at 10AM PDT.