Warner Bros.' parent has reportedly backtracked on games business sale
Mortal Kombat and Batman Arkham firm had reportedly attracted interest from EA and Activision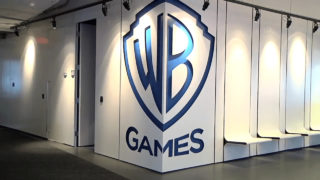 The parent company of Warner Bros.' video games division has decided not to sell off the business, it's been claimed.
According to several reports this Summer, Mortal Kombat and Batman Arkham publisher Warner Bros. Interactive had been put up for sale by AT&T.
According to reports from CNBC and The Information, Warner's parent was looking to generate around $4 billion to pay off some of its substantial debt. Electronic Arts was said to be one of the interested parties, alongside Take-Two, Microsoft and Activision Blizzard.
However, in a new story published on Tuesday, Bloomberg claims that AT&T has now decided the video games business is "too valuable to unload" during its effort to pay down debt.
"Warner Bros. Interactive Entertainment… had attracted interest from several major companies and could have reaped $4 billion," the publication reports. "But AT&T baulked given the business's growth potential".
The latest news closely follows the announcement of a new title from Rocksteady (Batman Arkham Knight) based on DC's Suicide Squad, as well as co-op Batman brawler Gotham Knights from WB Games Montreal.
Warner Bros. Interactive also owns NetherRealm (Mortal Kombat), TT Games (Lego), Monolith (Middle-Earth: Shadow or War) and internal studios based in Montreal, Boston, New York and San Francisco.