Walmart is selling PS5 and Xbox Series X consoles online today
They'll be available from 9am PT / 12pm ET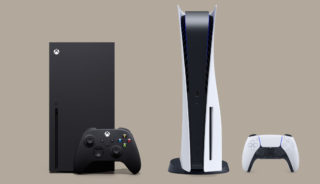 Walmart will be selling PlayStation 5 and Xbox Series X consoles online today.
As potted by Twitter user Wario64, the consoles will be available from 9am PT / 12pm ET on Wednesday.
Once they're available, you should be able to purchase the consoles through the following links while supplies last:
Sony claimed last month that PS5 had become its fastest selling console ever after topping 10 million sales globally.
The console reached the milestone in mid-July, about eight months after its November 2020 launch, and just under a month faster than the PS4 managed.
Microsoft also claimed last month that Xbox Series X/S, which launched in November 2020 too, are the company's fastest selling consoles ever.
"The Xbox Series S and X are our fastest selling consoles ever with more consoles sold life to date than any previous generation," said CEO Satya Nadella.