Walmart orders removal of 'violent game' ads, but gun sales continue
Retailer reacts to recent shootings in its stores
Walmart has ordered its employees to remove all store signage referencing "violent games," following recent shootings in two of its stores, which President Trump partly blamed on video games.
This week, Walmart sent employees a notice titled "Immediate Action: Remove Signing and Displays Referencing Violence," according to employees on Twitter and Reddit and verified by Vice.
The notice instructs employees to immediately remove or turn off "any signing or displays that contain violent images or aggressive behavior," including demos of "violent games, specifically PlayStation or Xbox units."
The company's memo makes no mention of the removal of guns for sale from Walmart stores and the company said this week there has "been no change in [its gun] policy," according to USA Today.
One anonymous Walmart employee told Vice he refused to follow up on Walmart's instructions.
"I went into work yesterday and they handed me a copy of the instructions to remove the violent signage and gaming displays.
"And I immediately threw it away because it's obviously a way to shift the blame from the real problem regarding the mass shootings. I didn't get to confirm this yesterday but they aren't doing anything about the sales of guns and ammo in the store."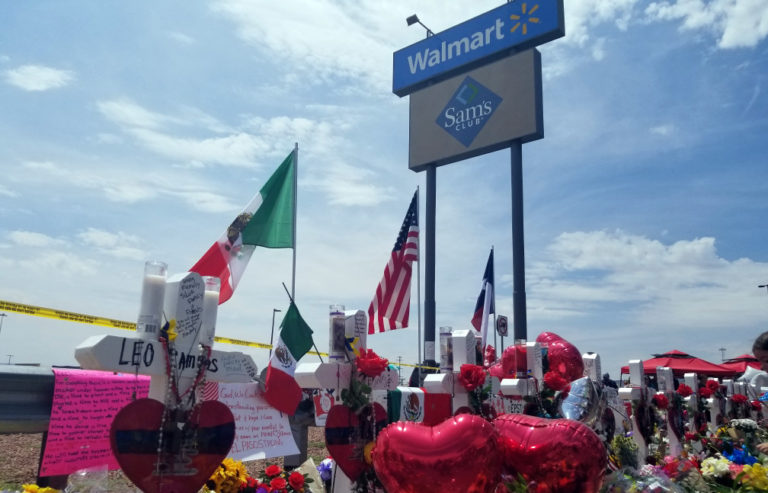 The Walmart memo follows a speech from President Trump in which he partly blamed video games for recent shootings.
On July 30, a gunman shot two Walmart employees and injured a police officer at a Walmart in Southaven, Mississippi. The following Saturday, on August 3, a 21-year-old man killed 22 people and wounded 24 others at a Walmart in El Paso, Texas.
Making a statement on Monday following a further mass shooting in Ohio, the president said the US government "must stop or substantially reduce" access to "gruesome" video games.
"We must stop the glorification of violence in our society," he said. "This includes the gruesome and grisly video games that are now commonplace.
"It is too easy today for troubled youth to surround themselves with a culture that celebrates violence. We must stop or substantially reduce this and it has to begin immediately."
Following Trump's comments, the ESA provided VGC with a statement suggesting there's no causal connection between video games and violence. It also extolled the positive impact video games have on society.