Walmart is selling PS5 and Xbox Series X consoles online today
They'll be available from 12pm PT / 3pm ET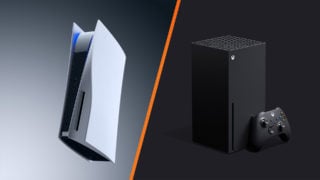 Walmart will be selling PlayStation 5 and Xbox Series X consoles online today.
The consoles will be available from 12pm PT / 3pm ET on Monday, the retailer has confirmed.
Once they're available, you should be able to purchase the consoles through the following links, while supplies last:
PlayStation 5 September Showcase - Opening Sizzle
Last month, Xbox boss Phil Spencer said current console supply issues would continue into 2022.
He told The Wrap that a shortage of chips wasn't the only thing stopping Microsoft getting as many Xbox Series X/S consoles onto store shelves as it would like.
"I think it's probably too isolated to talk about it as just a chip problem," Spencer said. "When I think about, what does it mean to get the parts necessary to build a console today, and then get it to the markets where the demand is, there are multiple kind of pinch points in that process.
"And I think regretfully it's going to be with us for months and months, definitely through the end of this calendar year and into the next calendar year."
Last week, Sony also said PS5 supply issues were negatively impacting hardware sales, but that it remained hopeful of hitting its annual console shipment target of 14.8 million units.