Volition reunited with Red Faction in franchise swap deal
While THQ Nordic gains the rights to Second Sight and more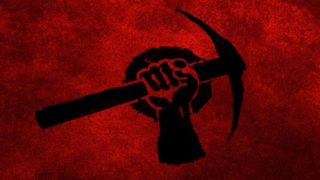 THQ Nordic has traded the rights to several game franchises with its subsidiary Koch Media.
The swap deal sees THQ Nordic acquire a number of intellectual properties including Free Radical Design's 2004 action-adventure game Second Sight.
The German publisher previously acquired the rights to FRD's other key franchise, TimeSplitters, and is developing a sequel with its original leads.
THQ Nordic has also acquired the rights to RPG series Sacred, RTS Rush for Berlin, Singles: Flirt Up Your Life and action RPG Risen. THQ Nordic already owns Germany-based Risen developer Piranha Bytes.
In return, Koch Media, which owns Red Faction developer Volition, has acquired the IP as part of the swap deal, as well as first-person shooter series Painkiller.
"Evaluations on remasters, ports, potential sequels & new content etc. will start right away," THQ Nordic said on Tuesday. "We have something in mind already."