Viewfinder wins UKIE's UK Game of the Show award
The photo-based puzzle game will now represent the UK at the EuroPlay games contest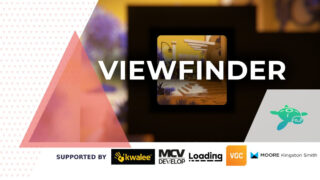 Puzzle game Viewfinder has won UKIE's UK Game of the Show award for 2021.
Currently in development at Robot Turtle, the photography-based puzzle game was one of 15 nominees shortlisted for the award.
In it, the player uses a Polaroid style camera to take photos of their surroundings.
They can then hold these photos up and make their contents appear in real life, transforming the world's perspective in the process.
"We're thrilled to have won, especially among such a strong group of nominated games," said Viewfinder's game director Matt Stark.
"It's been wonderful to see the positive reaction to Viewfinder and we can't wait to share more of the game. Thanks to Ukie and to everyone who voted!"
The award is designed to showcase the creativity and skill of UK developers by highlighting UK-developed, as yet unreleased games to publishers, investors and the media.
Viewfinder will now go on to represent the UK at the EuroPlay games contest. This live event will follow the same format as its UK equivalent and will bring together some of the best developers from Europe to compete for the prize of EuroPlay Video Games Contest winner.
EuroPlay 2021 has been dubbed the "Eurovision for unreleased games", and will end with a public vote helping to decide which title is the best unreleased game in Europe. Voting will be undertaken via a combination of a judging panel and public voting at the end of the showcase.
The event will take place on August 26 as part of this year's digital-only Gamescom.
VGC is the consumer media partner for both UKIE's UK Game of the Show and the EuroPlay games contest at Gamescom 2021.