Video series Zero Punctuation is seemingly ending following The Escapist staff exodus
Update: Creator Ben 'Yahtzee' Croshaw has announced a new venture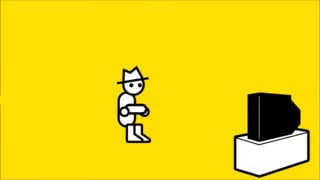 The long-running video review series Zero Punctuation is seemingly ending following a mass exodus of staff from the publication The Escapist.
On Monday Zero Punctuation creator Ben 'Yahtzee' Croshaw resigned from The Escapist, along with the rest of the outlet's video team.
The reason for the resignation seems to stem from The Escapist owners Gamurs Group's decision to fire long-standing editor-in-chief, Nick Calandra.
"I was let go for 'not achieving goals' that were never properly set out for us, and lack of understanding of our audience and the team that built that audience," Calandra wrote on X (formerly Twitter).
Calandra later wrote on The Escapist's Discord server: "Tomorrow you will know more about what our plans are for the future, along with a livestream on Wednesday at 11am CT. Our plan is to go independent, but we will share more plans on that later this week."
Croshaw took to X, formally Twitter, to write: "Today, I formally resigned from The Escapist and Gamurs. I don't have the rights to Zero Punctuation, but whatever happens, you'll be hearing my voice again soon, in a new place."
Escapist staff members Darren Mooney, Sebastian Ruiz, Jesse Galena, Matt Laughlin, Will Cruz, and Amy Campbell also confirmed that they had resigned from The Escapist and the wider Gamurs Group.
VGC has requested comment from Gamurs Group.
Zero Punctuation began in 2007, and since then Croshaw has released over 800 episodes of the weekly review series. Known for his rapid speech pattern and often harsh reviews, Croshaw developed a loyal following in the years that followed.
Croshaw's videos, which were posted first to The Escapist and then a week later to The Escapist's YouTube channel, consistently received hundreds of thousands of views, with his most popular reviews often passing the million view mark.
The Escapist began in 2005. In 2018, the outlet was purchased by Enthusiast Gaming, before later being sold to Gamurs Group in 2022. This was one of several acquisitions by the firm in 2022 including Prima Games, Twinfinite, Destructoid, and Siliconera.