Video: New Resident Evil 4 remake footage shows Ashley stages and the Krauser knife fight
We talk you through some newly released gameplay footage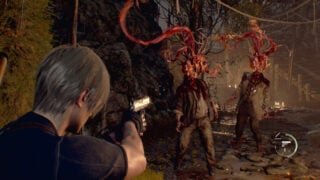 Capcom has given us a look at some new gameplay footage of the upcoming Resident Evil 4 remake.
We've put together some of the best bits from the footage and edited it into a highlights package, complete with commentary to point out some of the remake's new features.
You can watch our video in the embed below, or directly on YouTube.
Resident Evil 4 remake - new gameplay footage | VGC
The footage shows some combat with enemies in the game's fourth chapter, including a better look at the knife parrying system and the way parasites come out of enemies' heads as you damage them.
It then shows some footage of an encounter with the Merchant, and some of the things that can be done when dealing with him, such as upgrading weaponry and selling items.
The ability to customise your attaché case containing your inventory is also shown, such as the option to apply little charms that hang off it and give new perks.
The footage then moves on to some of the sections involing Ashley, and shows how players can tell her to stay close or keep her distance depending on how dangerous the current situation is.
It then leads to combat inside Ramon Salazar's castle, including more knife parry action, followed by a fight with a powerful Garrador enemy.
Finally, the footage ends with a look at the revamped knife fight against Jack Krauser, which is now fully playable instead of restricted to QTE prompts.
Announced last year, the Resident Evil 4 remake will release on March 24, 2023 for PS5, Xbox Series X|S, PS4 and PC via Steam.
According to Capcom, Resident Evil 4 remake will preserve the essence of the original game, while "introducing modernized gameplay, a reimagined storyline, and vividly detailed graphics".
Related Products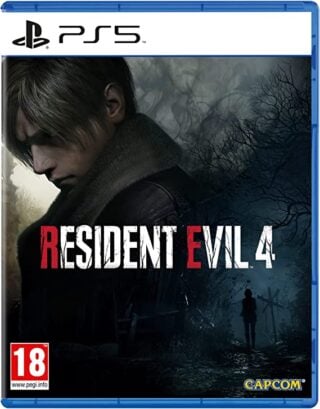 Resident Evil 4 Remake (PS5)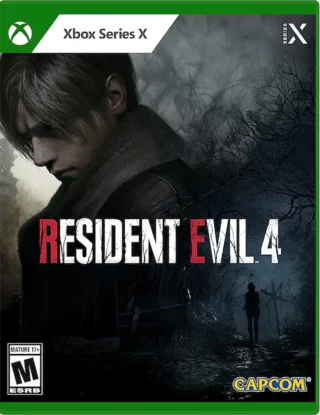 Resident Evil 4 Remake (Xbox Series X|S)
Other Products
Some external links on this page are affiliate links, if you click on our affiliate links and make a purchase we might receive a commission.