VGC nominated for games Media Brand of the Year at the MCV Awards
The MCV/Develop Awards recognise success and innovation in the games industry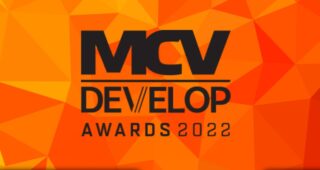 VGC is delighted to learn that we've been nominated for Media Brand of the Year at the MCV/Develop Awards.
In the 20 years since its inception, the MCV/Develop Awards has recognised success and innovation in the UK games industry, across development, retail, distribution, marketing, media and publishing.
The shortlist for this year's awards was chosen by "an independent panel of industry experts" and winners will be voted for by MCV/Develop subscribers.
VGC editor Andy Robinson said: "It's an honour to see our young publication recognised by such a credible games industry institution as the MCV/Develop Awards, alongside long-established publications that we greatly admire.
"Since we launched in May 2019, VGC has quickly established itself as a key voice in the games media, delivering exclusive news and insight to an expert audience which trusts our coverage. Millions of users consider us a daily destination, and our audience has grown over 50% year-on-year.
"What matters most about these numbers, however, is that VGC's coverage is focused almost entirely on original video games news.
"From day one, it was our intention to grow the site into one of the games media's most trusted news sources, and we're delighted that our readers continue to reward us with their support.
"Thanks to everyone who has read, shared or supported our reporting, and those who nominated VGC for this award. It's a welcome acknowledgement of our journalists and the hard work they've put in over the past year."
This year's MCV/Develop Awards, which is the event's first since March 2020 due to the pandemic, will be held in London on April 28.