VGC nominated for games Media Brand of the Year at the 2023 MCV/Develop Awards
The awards recognise success and innovation in the games industry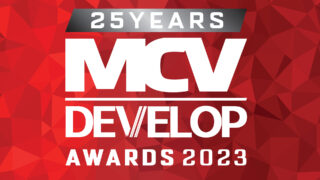 VGC is delighted to learn that we've been nominated for Media Brand of the Year at the MCV/Develop Awards for the second year running.
In the more than 20 years since its inception, the MCV/Develop Awards has recognised success and innovation in the UK games industry, across development, retail, distribution, marketing, media and publishing.
This year's awards also commemorates 25 years of MCV itself, the UK video game trade magazine that was first published in September 1998.
The winners of this year's awards will be "decided by a combination of a panel voting and a public vote", with the vote to begin in a matter of days.
VGC editor Andy Robinson said: "We're delighted to once again see our young publication recognised by such a credible institution, and to be nominated alongside long-established publications that the team greatly admires.
"Since we launched in May 2019, VGC has continued to establish itself as a key voice in the games media, delivering exclusive news and insight to an dedicated audience which trusts our coverage. Millions of users consider us a daily destination, and our audience continues to grow at a healthy pace year-on-year.
"Our heartfelt thanks to everyone who has read, shared or supported our reporting, and to those who nominated VGC for this award."
This year's MCV/Develop Awards will take place on May 11 in London.