VGC is partnering with Japan indie expo BitSummit
Look out for extensive coverage of Japan's biggest indie games event next month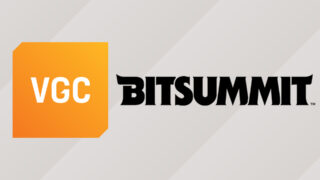 VGC will be the first western media partner for BitSummit when the show kicks off next month.
BitSummit is Japan's leading independent games development expo, and will be returning on July 14.
The 11th annual event – subtitled 'Let's Go!!' – will run for three days in its usual venue of the Miyako Messe convention centre in Kyoto, with the final two days open to the public.
The event will also be streamed on BitSummit's YouTube, TikTok, Bahamut and Twitch channels in Japanese, English, and Chinese.
The show will feature more than 90 indie titles from Japan and around the world, all of which will be playable.
According to the show's organisers, "these include a mix of award-winning, critically-acclaimed games alongside soon-to-be-discovered gems."

As a media partner, VGC will be in attendance at BitSummit to extensively cover the event and highlight the games on display.
Established in late 2012, BitSummit was originally formed to give Japanese independent game developers a chance to show their games to the world. As the show's western media partner, VGC hopes to help further amplify its reach.
BitSummit is organised by the Japan Independent Games Aggregate (JIGA) – Q-Games Ltd, Skeleton Crew Studios, Pygmy Studio Co Ltd and BlackSheep.