Vanguard and Warzone Pacific Season 2 teases 'Armored War Machines'
Upcoming content may include a new large-scale game mode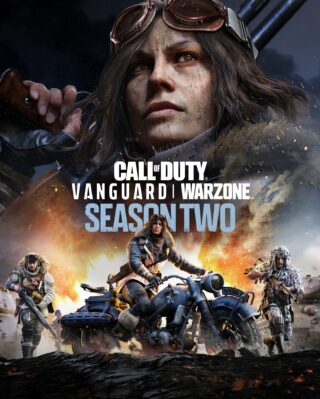 Activision has released promotional artwork for Call of Duty: Vanguard and Warzone Pacific Season 2.
In a message accompanying the artwork, which features a motorbike flanked by tanks, the publisher teased: "The frontlines are getting reinforced. Get ready for Armored War Machines".
The artwork in question was leaked several week ago by Twitter user @ZestyLeaks, who also posted an image of what was claimed to be a big upcoming map suitable for a large-scale mode akin to Modern Warfare's Ground War.
UPDATE: Activision has officially revealed plans for Call of Duty: Vanguard and Warzone Pacific Season 2.
The Pacific Launch Trailer | Call of Duty: Vanguard & Warzone
ORIGINAL STORY CONTINUES: Images of several operators from the new season of content were also leaked, before the posts in question were removed in response to a claim by the copyright holder.
Activision recently delayed the launch of Vanguard and Warzone Pacific Season 2 by 12 days to February 14, due to ongoing issues with the games and 2019's Modern Warfare.
"We will use this additional development time to deliver updates, including optimizations to gameplay, game balancing (including weapon and equipment balancing), to fix game stability and bugs, and to ensure an overall level of polish to improve the experience for players across Vanguard, Warzone Pacific, Black Ops Cold War, and Modern Warfare," it said.
"Upcoming implementations will address several concerns raised by the community and other quality-of-life improvements. Adjusting the core gameplay loop, mechanics, and balance is a continuing and important focus. Fixes will apply to your platform of choice — two generations of consoles and PC — as well as gameplay in general across all five systems."
Last week, Activision confirmed that Modern Warfare studio Infinity Ward is leading the development of 2022's premium Call of Duty game and "Warzone experiences".