Valve will unveil a Half-Life VR game this week
Half-Life: Alyx is Valve's "flagship VR game"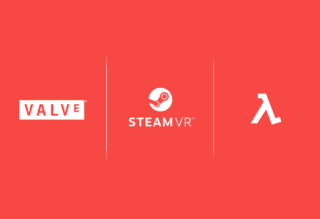 Valve will unveil Half-Life: Alyx, the first Half-Life entry in over a decade, on Thursday, November 21, it's announced.
Alyx is described as the company's "flagship VR game," a title it's been teasing since it released its own VR headset, Valve Index, in July.
According to earlier references to the game, Half-Life: Alyx will likely be compatible with multiple VR headsets. An earlier leak suggested it will release in March 2020.
The Half-Life series has been on hiatus since 2007's Episode Two, which was originally planned as the middle part of a trilogy which was ultimately never completed.
In the decade since, the company has focussed on supporting its Steam platform and the extremely popular MOBA DoTA 2.
More recently Valve has shown an interest in exploring the VR space. In 2016 it launched Vive in partnership with HTC, then earlier this year the company announced its own VR headset, Valve Index.
Valve founder Gabe Newell previously told Eurogamer that the company was working on three "full" VR games.
Valve has already supported Index with Portal spin-off Aperture Hand Labs, a demo of the headset's finger and hand tracking technology.
"Right now we're building three VR games," he said in 2017. "When I say we're building three games, we're building three fullgames, not experiments."
He continued: "One of the questions you might be asking is 'Why in the world would you be making hardware?' What we can do now is we can be designing hardware at the same time that we're designing software.
"This is something that Miyamoto has always had. He's had the ability to think about what the input device is and design a system while he designs games. Our sense is that this will actually allow us to build much better entertainment experiences for people."