Valve tackles Rocket League review bombing
Abnormal set of reviews posted after Epic acquisition announcement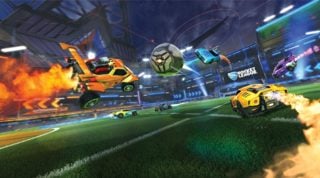 Valve has deployed measures to combat a surge of negative Rocket League reviews on Steam.
The company began detecting a set of abnormal reviews on May 1, the day it was announced that Epic Games is to acquire Psyonix, the studio behind the popular vehicular sports game.
The PC version of Rocket League will start being sold on the Epic Games store in late 2019. Subsequently it will still be supported on Steam, but it's unclear if it will still be available to buy from Valve's marketplace.
The game has been overwhelmingly positively reviewed by Steam users since it launched on the platform in July 2015, but between May 1 and May 4 this year, it has received almost 3,000 negative reviews, with many referencing Epic's acquisition.
Valve said reviews posted between this period – both positive and negative – will be excluded from the game's review score by default.
However, they're still available to read, and individual users can opt to include them in the overall score if they want.
"This time range has been marked as containing an abnormal set of reviews that we believe are largely unrelated to the likelihood that you would enjoy the product," Valve explained.
It's the second time in a month the company has moved to combat "off-topic" reviews prompted by Epic's business moves.
Following the announcement that the PC version of Borderlands 3 will be sold exclusively through the Epic Games store for six months, it detected a surge in negative user reviews for Borderlands games on Steam.
Epic's currently working on a review system for its store, although when it launches, it'll be opt-in for developers.