Valve says it's ramping up Steam Deck shipments
The first set of order emails for those with Q2 reservations has been sent out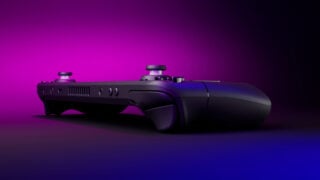 Valve has said it's started to increase Steam Deck shipments.
The company launched Steam Deck in February following a two-month delay caused by material shortages and is currently working to fulfil a backlog of orders.
"We've just sent out the first set of order emails to Q2 reservers (in order of reservation time)," it said on Monday.
"Starting today we're ramping up Steam Deck shipments, and will be sending more order availability emails every week. Sometimes even twice a week!"
Customers are being given 72 hours from receipt of their order email to purchase a Steam Deck or their reservation will be passed to the next person waiting.
Steam Deck prices start at $399 / £349 (64GB eMMC), with increased storage options available for $529 / £459 (256GB NVMe SSD) and $649 / £569 (512GB NVMe SSD).
The current backlog means new orders placed today won't ship until after October 2022, according to the recently updated Steam Deck product page.
Valve said last month that it had fixed reported incidents of Steam Deck analogue stick drift via a software update.
"The team has looked into the reported issues and it turns out it was a deadzone regression from a recent firmware update," said designer Lawrence Yang. "We just shipped a fix to address the bug, so make sure you're up to date."