Valve Index launch allocation already sold out
One day after pre-orders go live, VR headset not available in time for launch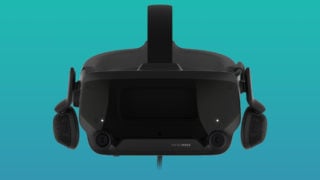 Valve Index pre-orders appear to be off to a strong start, with the launch allocation already sold out in the US and UK.
Pre-orders for the VR headset went live on May 1, with Valve saying it planned to start shipping "in limited numbers" by July 1 in the US and EU.
There are several bundles available. The full Valve Index package, which includes a base station, two controllers and the headset itself, costs $999 (£919) on Steam.
The headset also can be bought with two controllers for $749 (£689), or standalone for $499 (£459).
Valve didn't specify how many units would be available for launch, but in the US and UK at least, the initial allocation has already been sold to customers.
The full Valve Index package sold out in less than 30 minutes in the US, UploadVR reports. It can no longer be pre-ordered, but it can be reserved to be shipped by September 30.
In the UK, the Steam listing for the full Valve Index package no longer has an estimated shipping date.
Cheaper packages are also sold out in time for launch, but the standalone headset can still be pre-ordered to ship by the end of July in both regions.
Valve representatives have said the Index's high cost is due to the firm's intention to deliver a "high-fidelity, high-end headset for experienced VR users".
Valve index features a 120 Hz / 144 Hz refresh rate – higher than its rivals – and dual 1440 x 1600 LCD panels, 0.330ms of persistence, and a 50% visual fill factor.