Valve has updated Half-Life: Alyx with over 3 hours of developer commentary
The audio feature, originally intended for launch, is available in more than 10 languages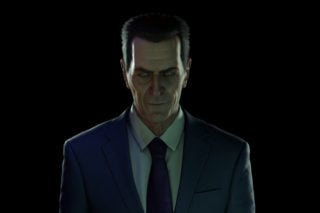 Valve has updated Half-Life: Alyx with over three hours of developer commentary.
The commentary is available in more than 10 languages, Valve said on Thursday, and will offer an insight into every aspect of the game's design across 170 different points of interest withinn the VR game.
Players can access the developer commentary by starting a new game with the feature enabled. As the commentary contains significant spoilers, it's recommend to play through the game first.
In a blog post, Valve said it had originally intended to include developer commentary in Alyx's day one release, but its work was delayed due to remote working restrictions forced by Covid-19.
"Like much of the world, we are all working from home, which means that rather than using our comfortable high-quality recording studio at the office, we have been recording our commentary voice overs in closets and blanket forts around greater Seattle," it said.
Half-Life: Alyx is now among the top-rated PC games of all time, according to review aggregation site Metacritic.
Valve's VR shooter has a Metascore of 93 based on 68 reviews. The highest-rated PC titles according to Metacritic are Half-Life 2, Grand Theft Auto V, The Orange Box, Half-Life and BioShock, which all have Metascores of 96.
According to Steam Survey data (deconstructed by Road to VR), Alyx's March release coincided with nearly one million additional VR headsets being registered with Steam, marking a record high.
VGC's Half-Life: Alyx review calls the shooter "a stunning return for Half-Life and an essential VR purchase – if you have the required equipment and space."
For more on the game, the future of the series and VR, check out our recent Half-Life: Alyx interview with designer Robin Walker and programmer Kerry Davis