Valve has confirmed the dates for Steam's next three major seasonal sales
In 2023, Steam's Lunar New Year Sale will be replaced with the Spring Sale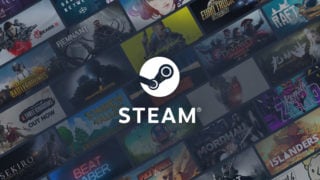 Valve has announced the dates of Steam's next three major seasonal sales.
The company has also confirmed that beginning in 2023, Steam's Lunar New Year Sale will be replaced with the Spring Sale as one of its four major seasonal sales.
Steam's Autumn Sale will take place from November 22-29, its Winter Sale will be held from December 22 until January 5, and next year's Spring Sale will run from March 16-23.
"The addition of a Spring Sale was a popular request from our developer and publisher community," Valve said.
"It will allow us to create more space between our four major seasonal sales and provide more opportunities throughout the year for developers to expand and execute their discounting calendar."
Lunar New Year occurs in late January or February and marks the beginning of a calendar year whose months are moon cycles, based on the lunar calendar.
Valve said it introduced Steam's Lunar New Year Sale in 2016 following an influx of developers and customers from territories like Hong Kong, Taiwan, China, and South Korea.
"However, over the years we've received feedback that Lunar New Year was often much too close to the December holiday sale period," it explained. "We think many publishers will still opt to discount games around the Lunar New Year holiday, using the custom discount tools.
"But we suspect customers will be better served by a little bit more time between the big Steam-wide seasonal sales."

Last year Valve held a Steam Halloween Sale from October 28 until November 1, with "a special focus on content updates and in-game events in celebration of the theme".
A Valve designer recently said it's highly likely there will be a "next generation" of Steam Deck hardware, and that it may include streaming machines.