Users are review bombing GTA Trilogy on Metacritic as issues mount
Fans ask for refunds as the PC version remains inaccessible
Grand Theft Auto: The Trilogy – The Definitive Edition currently has an unprecedented 0.6 score from users on Metacritic following a litany of issues.
The PC version, which has been pulled from sale by Rockstar following the discovery of unlicensed music and uncompiled code, has garnered 2011 ratings from users earning it an "Overwhelming dislike" rating on the site. 
Out of over 1000 user reviews, 991 of them are negative, with 11 mixed and 30 positive. The Nintendo Switch version, which at the time of writing has two critic reviews (including VGC's 2/5 verdict) has gained around 273 ratings, also earning it a 0.6.
The launch of Grand Theft Auto: The Trilogy – The Definitive Edition has been plagued with issues, and now users are demanding refunds from Rockstar. The official @RockstarSupport Twitter account has been inundated with demands from users for a refund.
---
More GTA Trilogy on VGC:
GTA Trilogy Definitive Edition music list | GTA Trilogy Definitive Edition missing music | GTA Trilogy Definitive Edition gameplay footage | GTA Trilogy Definitive Edition Switch screenshots | 2022 games
---
On November 13, the account tweeted: "The Rockstar Games Launcher is now online, but GTA: The Trilogy – The Definitive Edition is unavailable to play or purchase as we remove files unintentionally included in these versions. We're sorry for the disruption and hope to have correct ones up soon."
Datamining reportedly uncovered even more surprises in the Definitive Edition game files on Saturday, when social media users claimed to have uncovered data related to 'Hot Coffee', the infamous, canned San Andreas sex mini-game that ended up costing Take-Two more than $20m in legal costs.
At the time of publishing, it's not been verified if the claims are accurate. However, if the files are present, it would seem very likely that Take-Two would want them removed.
Hot Coffee was an inaccessible mini-game in San Andreas, which allowed players to have sex with an in-game girlfriend of their choosing.
The mini-game was ultimately disabled for the final PS2, Xbox and PC versions of San Andreas, but in 2005 fans uncovered references to it in the game's files and made it fully playable via a mod.
The discovery caused San Andreas to be reclassified as an Adult Only game and subsequently removed from sale in many regions, until Rockstar could release a new version with the Hot Coffee files removed.
Related Products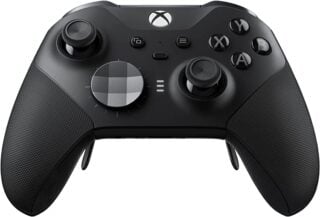 Xbox Elite Series 2 Wireless Controller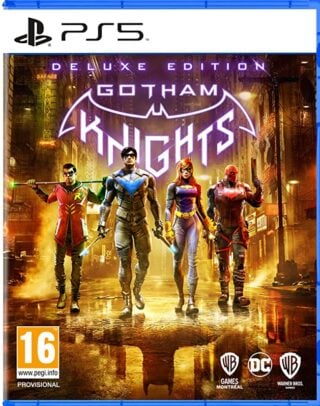 Gotham Knights - Deluxe Edition (PS5)
Other Products
Some external links on this page are affiliate links, if you click on our affiliate links and make a purchase we might receive a commission.