User created routes are coming to Pokemon GO
The legendary Pokemon Zygarde will debut as part of the event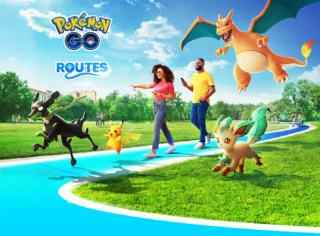 Niantic has announced that it will add user-created routes to Pokemon Go.
The new feature will see players create virtual walking paths around their areas. Should other players use these paths, then they'll be rewarded.
Routes will begin at one Pokestop, and see players walk to one, or several, to create a route. Players won't need to keep their phone open to create the route, opening the door for longer walks, and hikes to become routes.
As part of the launch of routes, new special research will become available, which will see the debut of Zygarde. Players can find Zygarde Cells on these routes, which are the components that make up the Pokemon. Players can encounter a fully formed Zygarde as part of special research tasks.
Pokemon Go recently celebrated its seventh-anniversary party, which saw fan-favorite Pokemon return to the game, including Shiny Mew.
Pokemon Go maker Niantic has had a difficult year, after reportedly closing its LA Studio and laying off over 200 staff. 
Niantic has seemingly struggled to make lightning strike twice following the success of Pokémon Go, which had been downloaded over a billion times by 2019 and continues to turn a healthy profit seven years after launch.
The studio has previously closed down Harry Potter: Wizards Unite and Catan: World Explorers – two attempts to replicate the same formula – and cancelled its planned Transformers game Heavy Metal.