US Senator moves to ban loot boxes and 'pay-to-win'
Josh Hawley unveils The Protecting Children from Abusive Games Act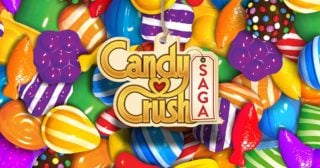 US Senator Josh Hawley is to propose new legislation that would ban loot boxes and 'pay-to-win' mechanics in video games targeted at minors.
The Protecting Children from Abusive Games Act would also include measures to prohibit children accessing exploitative monetisation models in games aimed at adults.
Hawley said the proposed consumer protection laws would be enforceable by the Federal Trade Commission, with violations deemed "unfair trade practices".
State attorneys general would also be able to file lawsuits against companies who didn't comply with the regulations.
Hawley cited Activision Blizzard's Candy Crush as an example of a game that would fall foul of his proposed legislation, calling out its $150 Luscious Bundle pack, which includes in-game currency and unlimited lives for a 24-hour period.
"Social media and video games prey on user addiction, siphoning our kids' attention from the real world and extracting profits from fostering compulsive habits," he said.
"No matter this business model's advantages to the tech industry, one thing is clear: there is no excuse for exploiting children through such practices.
"When a game is designed for kids, game developers shouldn't be allowed to monetize addiction," Hawley added.
"And when kids play games designed for adults, they should be walled off from compulsive microtransactions. Game developers who knowingly exploit children should face legal consequences."
The Federal Trade Commission is due to hold a public workshop looking into consumer issues surrounding loot boxes on August 7.
EA announced In January 2019 that it would stop selling FIFA points in Belgium, following the country's decision to outlaw paid-for loot boxes.
Related Products
Other Products
Some external links on this page are affiliate links, if you click on our affiliate links and make a purchase we might receive a commission.