US government seeks a 5-year jail term for Nintendo hacker Gary Bowser
The Team-Xecuter member has already been hit with fines of almost $15 million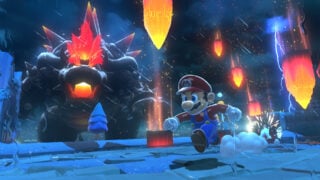 The US government is seeking a five-year jail term for the Nintendo hacker Gary Bowser.
Bowser was a member of a hacking group called Team-Xecuter, which in 2013 began creating and selling circumvention devices enabling users to play illegal ROMs on consoles, including Switch and 3DS.
According to the US government, the group's criminal enterprise generated tens of millions of dollars in sales and resulted in up to $150 million in losses to victims.
Bowser was arrested in September 2020 and appeared in court last October charged with 11 felony counts. Instead of facing trial, he pled guilty to two counts and offered to pay Nintendo $4.5 million.
The prosecution agreed to waive all other charges, but the judge warned that despite his plea bargain, Bowser could still face prison time, with each of the two counts he pled guilty to punishable by up to five years in prison.
In new court filings spotted by Eurogamer, the US government and Bowser's defence put forward their recommendations to the judge who will decide Bowser's fate.
The government recommends that the court impose a sentence of 60 months, followed by three years of supervised release, in addition to the $4.5 million fine.
"While this sentence is greater than the sentence recommended by the Probation Office, it is the right sentence for this significant case," it claims.
"A 60-month sentence is appropriate given the nature and circumstances of the offense, the history and characteristics of the defendant, and the need for the sentence to reflect the seriousness of the offense, to promote respect for the law, and to provide just punishment for the offense, to afford adequate deterrence to criminal conduct, and to avoid unwarranted sentence disparities."
Bowser's legal team has asked the court to impose a 19-month prison sentence, which would see him released in three months given time already served.
It argues that Bowser was the least culpable member of Team-Xecuter, and that he's being asked to "take the full brunt of the government's argument that the Court must 'send a message' of general deterrence by imposing a lengthy term".
Bowser's defence estimates he earned a total of $320,000 over a seven-year spell running websites advertising the illegal products, hosting forums, and providing customer support.
"Mr. Bowser played a significant role, but he was not the leader, was not in control of the enterprise, and was not the manufacturer of the devices," it says. "Without [fugitive co-defendants] Chen or Louarn, there would be no enterprise. But without Mr. Bowser, Louarn would have found someone else to be 'the face' of this effort."
In a separate civil case ruling last December, Bowser was ordered to pay Nintendo an additional $10 million fine for his part in selling console mods.
Related Products
Other Products
Some external links on this page are affiliate links, if you click on our affiliate links and make a purchase we might receive a commission.