Unverified image claims to show PS5 controller 'in the wild'
Next-gen console is said to have entered final stages of manufacturing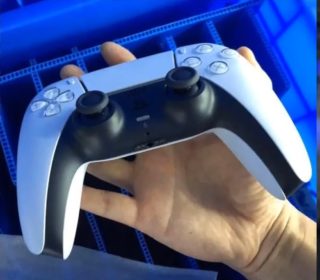 An unverified image claiming to show a PlayStation 5 DualSense controller outside of a promotional setting has appeared online.
The image originates from the Resetera forum and has yet to be verified, but VGC has reached out to Sony Interactive Entertainment for clarification.
However, If authentic, it offers further context as to the size of the PlayStation 5 console, which has been heavily debated since its unveiling.
The image could also suggest, as expected, that PlayStation 5 is entering its final stages of production. A recent report from Digitimes claimed that PS5 would enter testing last month, and start to be delivered to downstream manufacturers thereafter.
Digitimes said it expects production to peak by August, which would put PS5 on track for its planned launch later this year.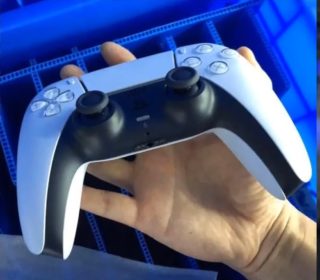 Sony unveiled PlayStation 5's DualSense controller in April, calling it "a radical departure" from its previous DualShock pads.
DualSense features a two-toned design with haptic feedback, adaptive triggers, a built-in microphone and updates to hand triggers, grips and the light bar.
According to earlier fan-created PS5 size comparisons, created based on the PS5's Blu-ray drive and USB ports, PS5 will be significantly larger than both Xbox Series X and PS4 Pro.
The console's size and shape is likely influenced by Sony's intention to improve PS5 cooling and fan noise.
According to Sony's EVP European business head Simon Rutter, PlayStation has invested a "great deal of effort" in making the PS5's cooling system less noisy.
And according to a Bloomberg report from earlier this year, Sony has implemented an "unusually expensive" cooling system in PlayStation 5, something which the platform holder has itself previously hinted at.