Untitled Goose Game confirmed for PS4 and Xbox Game Pass
Indie hit to arrive on consoles December 17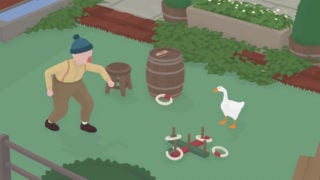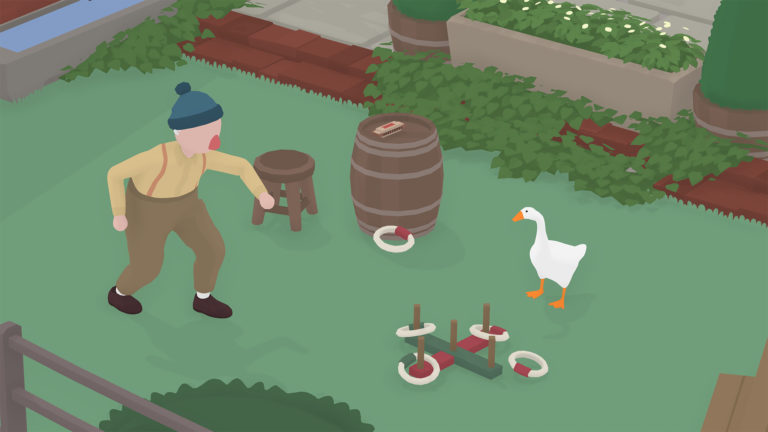 Nintendo Switch and PC indie hit, Untitled Goose Game has been confirmed for release on PlayStation 4 in December.
In its State of Play live stream on Tuesday, developer House House confirmed the game will release via the PlayStation Store on December 17.
[UPDATE: Microsoft has confirmed the game will also be released on Xbox Game Pass]
Untitled Goose Game, which has players terrorising a quiet English village as the titular bird, reached No. 1 on the Nintendo eShop in the UK, Australia, United States and more following its September 20 release, beating even Nintendo's new Legend of Zelda: Link's Awakening.
The game's four creators said they are staggered by their sudden success and without revealing exact sales numbers, confirmed Goose Game has sold in excess of 100,000 units.
In an interview with GI.biz, developers Jacob Strasser and Michael McMaster claimed that the decision to release Untitled Goose Game on Nintendo Switch was an emotional one rather than business-driven.
"It's a nice, cute little console that fits our game well," Strasser said. "From a business perspective, PlayStation and Xbox seem like a less good place to be an indie at the moment. The Switch has a lot more people looking for indie games on it."
McMaster added: "But ultimately, it was just that the Switch is nice and the game is nice and we hope those two things combined can share that warmth or coziness."