Epic shows Unreal Engine 5 running on PS5
Real-time demo offers a glimpse at next-generation engine features; release set for 2021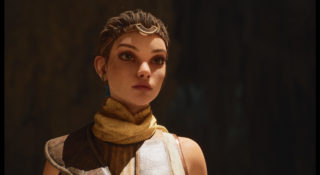 Epic Games has published a video of Unreal Engine 5 running on PlayStation 5.
'Lumen in the Land of Nanite' is described as "a real-time demo running live on PlayStation 5" and is both the first look at the next iteration of the popular game engine, and the first indication of the graphical fidelity PS5 could be capable of.
Epic said on Wednesday that one of its goals with UE5 was to "achieve photorealism on par with movie CG and real life, and put it within practical reach of development teams of all sizes through highly productive tools and content libraries."
According to the Fortnite developer, the large and detailed scenes in the Lumen video are thanks to PlayStation 5's dramatic increase in storage bandwidth, which allowed its artists to use "film-quality objects" of up to hundreds of millions of polygons.
Unreal Engine 5 will also run on Xbox Series X, PC, Mac, iOS, Android and "current-generation consoles."
Wednesday's PS5 demo showcases two core technologies that will debut with the middleware: Nanite virtualized micro-polygon geometry and Lumen is dynamic global illumination (ray tracing).
According to Epic, Nanite allows artists to import film-quality source art comprising hundreds of millions or billions of polygons directly into Unreal Engine. The technology will then stream and scale the assets in real-time, significantly reducing time spent adjusting them for game performance and with "no loss in quality."
Lumen is Epic's dynamic global illumination solution that immediately reacts to scene and light changes. Artists and designers can create more dynamic scenes using Lumen, according to Epic, changing the sun angle for the time of day, turning on a flashlight, or blowing a hole in the ceiling, and indirect lighting will adapt accordingly.
The demo also showcases existing engine systems such as Chaos physics and destruction, Niagara VFX, convolution reverb, and ambisonics rendering.
Unreal Engine 5 will be available in preview in early 2021, with a full release planned to follow in late 2021.
Unreal Engine 4.25 already supports next-generation console platforms from Sony and Microsoft, and Epic said it's designing for forward compatibility, so developers can get started with next-gen development now in UE4 and move their projects to UE5 when ready.
Epic plans to release Fortnite, built with UE4, on next-gen consoles at launch and migrate the game to UE5 in mid-2021.
In further Unreal Engine news, Epic confirmed on Wednesday that it will waive royalties on the first $1 million of in-game revenue developers make starting today.
It also announced its intention to open up its online services to all developers for free via a multiplatform SDK. This includes Fornite services such as friends, matchmaking, lobbies, achievements, leaderboards, and accounts.
Sony said on Wednesday that PS5 remains on track to launch during the 2020 holiday season, and that it's too early to judge its PS5 marketing campaign, following criticism it's lagging behind Microsoft's Xbox Series X product reveals.
Related Products
Other Products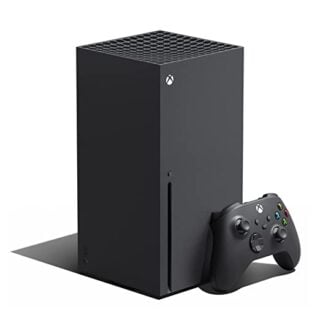 Xbox Series X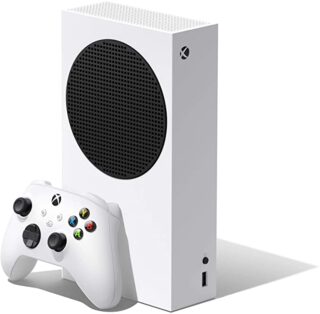 Xbox Series S
Some external links on this page are affiliate links, if you click on our affiliate links and make a purchase we might receive a commission.