Unofficial black PS5 DualSense controllers are now available for $125
Including one with classic buttons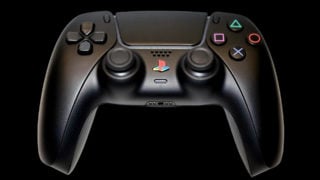 The first black PS5 DualSense controllers have gone on sale via a third-party peripheral company.
Console customisation firm CMP Shells has added the black PlayStation 5 controllers to its unofficial product range, but they'll cost you almost double the price of a standard official pad.
CMP's matte black DualSense controller with a retro logo is priced at $115, while its matte black DualSense controller with a classic PlayStation button set and retro logo is priced at $125.
Both products ship in approximately 2-3 weeks, according to CMP. Alternatively, Decor Evolve is selling the PS5 Gamepad Covers for $9.99 each, in ten different colours; gold, rose gold, silver, light blue, steel grey, orange, midnight blue, purple, blue and red.
Currently, Sony has not committed to releasing different colour PS5 consoles or customisation options, although it has said it intends to release DualSense colours other than the default white and black in the future.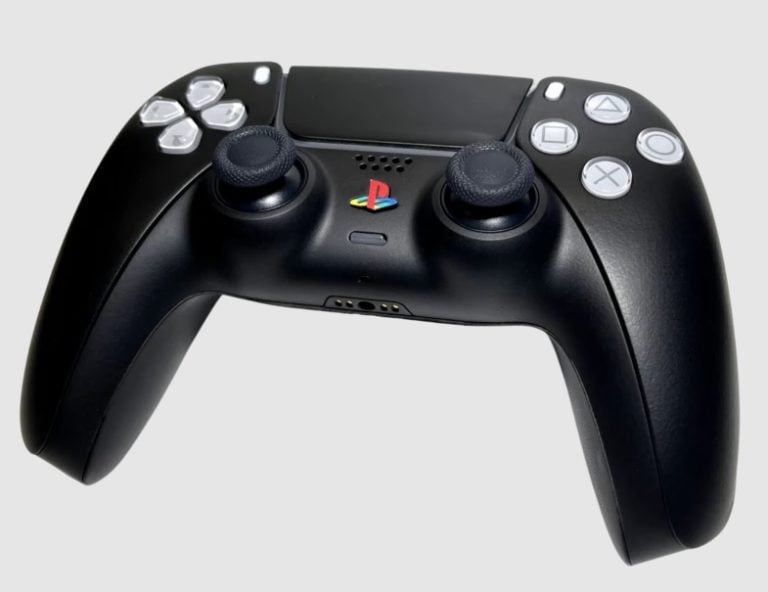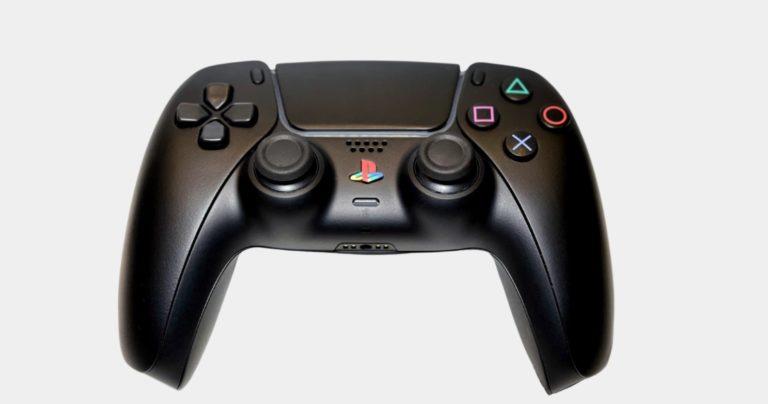 CMP was originally known as PlateStation5 before a legal threat from Sony forced it to rebrand and pull a planned range of custom PS5 faceplates.
The company relaunched as CMP Shells in January 2021, offering black faceplates for PS5 disc and digital edition consoles priced at $49.99.
It then added red and blue shells to its range for the same price, as well as console shells bundled with controller skin kits for $69.99.
The company recently released an unboxing video for its console shells, as well as videos showing how to ft and detach them from Sony's console.
In its listings for the shells, CMP addresses the issue of potential legal action directly. The company suggests that it's now wiser to what it can legally get away with and claims that it has a patent pending for the shells.
"The patent is pending and all sales finalized before it's approved are untouchable," the company says. "We didn't know before. Now we do."
It adds: "Further we have not replicated anyone's proprietary design. Our shells improve upon the original by allowing for more ventilation. We will be able to sell even after the patent is approved."
A few other third-party peripheral companies have announced their own ranges of PS5 shells.
Game Armor launched pre-orders for its PS5 faceplates in December and Canadian firm Dbrand is currently allowing customers to sign up to receive notifications for when its matte black PS5 faceplates will become available.
VGC reported earlier on Thursday that a company behind a disastrous black PS5 pre-sale has deleted its website, allegedly before some customers received refunds for their orders.
Sony also announced on Thursday that PS5 exclusive Ratchet & Clank: Rift Apart will be released on June 11, 2021. The publisher revealed new artwork for Insomniac Games' title and launched pre-orders, which come with two exclusive unlockable items.